Today AOC has launched yet another of its AGON gaming monitors. The AOC AGON AG251FG with Nvidia G-Sync might look and sound familiar to regular HEXUS readers. That's because it has the same size, design, and has almost the same product name as an AMD FreeSync gaming monitor launched last November, the AOC AGON AG251FZ. Both claim to be premium gaming monitors with 240Hz maximum refresh rates and 1ms response times.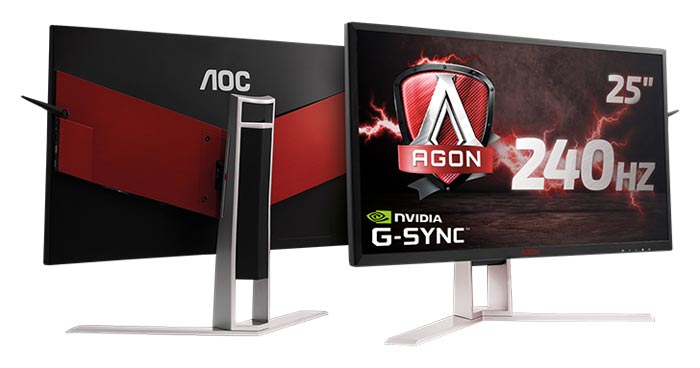 According to the email I received from AOC today, various product pages and downloads, the new AGON AG251FG gaming monitor is based upon a 24.5-inch Full-HD TN panel (16:9 format, 1920 x 1080 pixels) display panel. Furthermore, Alfonso Clemente, Product Manager at AOC, referred to the new AGON AG251FG as an "Nvidia G-Sync enabled version of our award winning 240Hz monitor," suggesting it's based upon the same core spec. Unfortunately there are some online tech specs that say it sports a 2560 x 1440 pixel display panel, so I have contacted AOC to clear this up as it's an important discrepancy.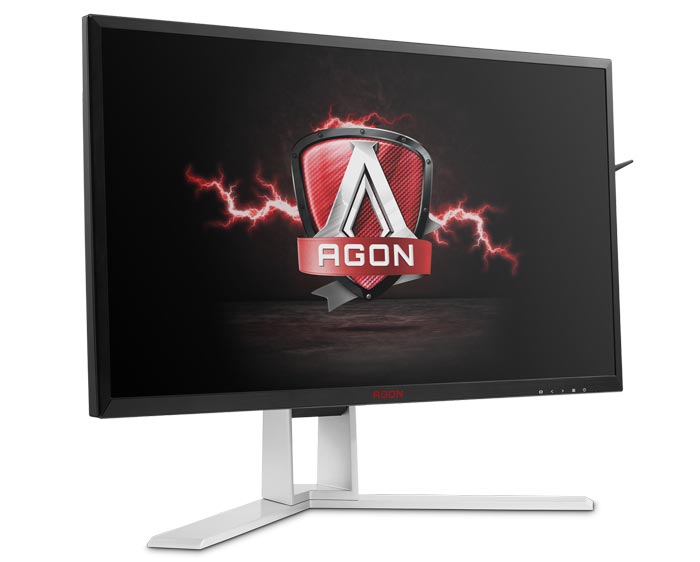 With the Nvidia G-Sync hardware module built-in and variable refresh rates between 48 - 240Hz at 1080p, AOC asserts the AGON AG251FG gaming monitor "is the perfect choice for gamers with NVIDIA graphics cards". In addition the Nvidia ULMB (ultra-low motion blur) functionality and 1ms response rate mean that this display will minimise the chance of any motion blur and ghosting, whatever game you play. In darker gaming titles AOC Shadow Control helps you pick out movement in the low-light areas without resulting in washed-out imagery.
Helping your peepers stay comfortable over protracted gaming sessions AOC deploys AOC Flicker Free technology and AOC Low Blue Light mode. Further comfort is aided by the AOC Ergo Dial Base, allowing for height (with scale), tilt and swivel adjustment.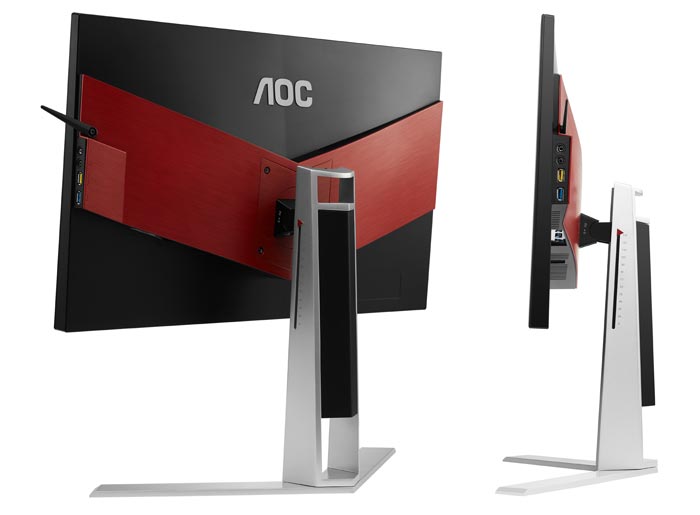 AOC AGON AG251FG specs from the press release email are as follows:
Model: AG251FG
Display: 24.5-inch TN @ 240 Hz
Viewing Angle: 170/160
Resolution: 1920x1080 pixels
Sync technology: G-SYNC
Scanning Frequency: H=30~275KHz (DP)/ V=48~240Hz (DP)
Brightness: 400cd/m2
Signal input: 1 x HDMI, 1 x DisplayPort, 4 x USB 3.0
Audio out: Microphone in/out
Power consumption: On = 47W, off/standby = 0.5W
Special features: Ergonomic stand, Nvidia ULMB mode, 2W Stereo speakers, 1ms response time, Vesa 100x100 mount
If you are interested in this new G-Sync monitor you will have to wait until August for release, says AOC. The RRP in the UK is set at £519.