A monitor sits proudly upon your desk and is of course the focal point for your computing activities. But does it matter if the monitor itself is beautifully designed, as long as its screen is sharp and colour accurate, and the stand is fit for purpose? Many would argue monitor aesthetics are very important and for these people perhaps the new range of AOC monitors, designed by and Studio F. A. Porsche, will appeal the most.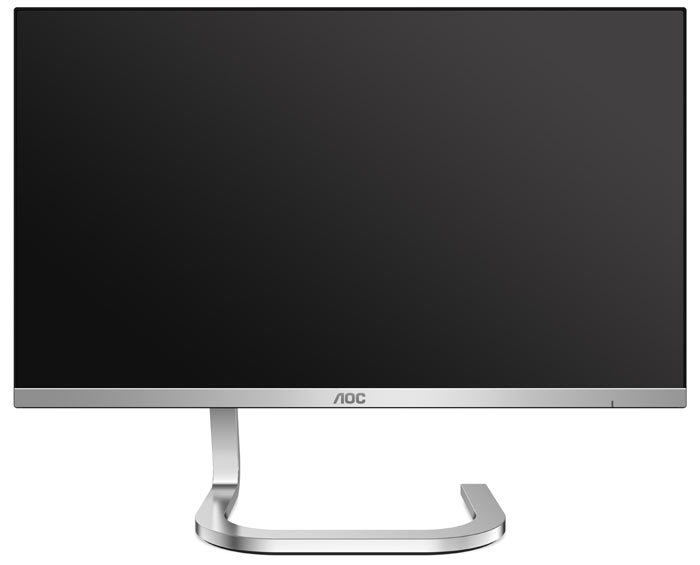 Today AOC launched the 24-inch AOC PDS241 and 27-inch AOC PDS271 monitors. These are the first in a range of Porsche designed monitors, dubbed the PDS series. Whichever model you choose, you will get a 3-side frameless AH-IPS monitor, in an ultra-slim (5.2mm) minimalistic chassis, on an asymmetrical white metal stand. They are "eye-catchers even when turned off," asserts AOC.
Other than the pretty design, the new AOC PDS series offer some interesting technology within and supporting the display. The 1920 x 1080 AH-IPS panel used in either monitor is one of AOC's latest with 'SuperColor WCG' technology for greater colour gamut and super wide viewing angles. In specific colour gamut terms they cover 100 per cent sRGB and 90 per cent of the NTSC colour space. For comfort add in AOC's Low Blue Light technology and Flicker-Free technology.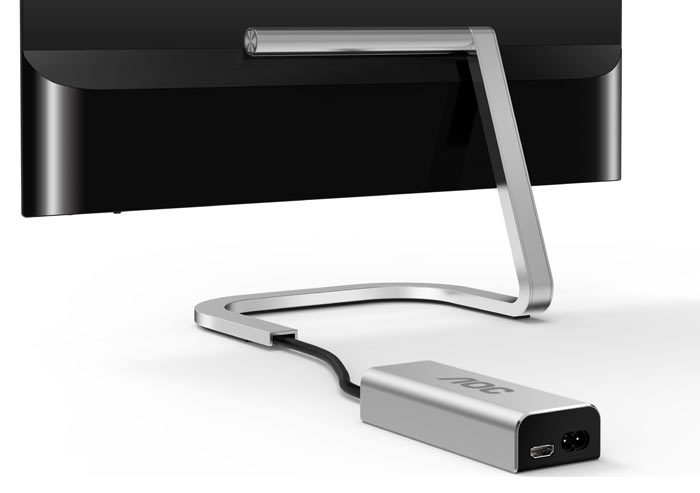 The stand design might have already attracted admiring looks but it's also used to channel a single cable for power and HDMI output down to the back of the monitor base. You can see a combined power brick and monitor cable with its respective inputs in the picture directly above.
For me that spoils the look and I'd want to drill a hole in the desk to sink that thick black cable out of sight ASAP (if I were pursuing a minimal desktop aesthetic rather than the cluttered mess that is reality). Another thing you will see immediately from the back view is the lack of alternative connectivity and the lack of stand adjustment options. It looks like you have only tilt to play with and no VESA mounting alternative.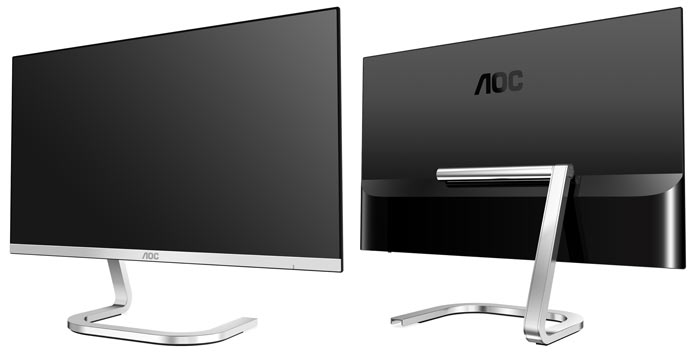 In an email to HEXUS today, AOC said the PDS241 and PDS271 will be available from June 2017. The MSRP is £189 / €219 for the PDS241 model, and £259 / €249 for the PDS271.