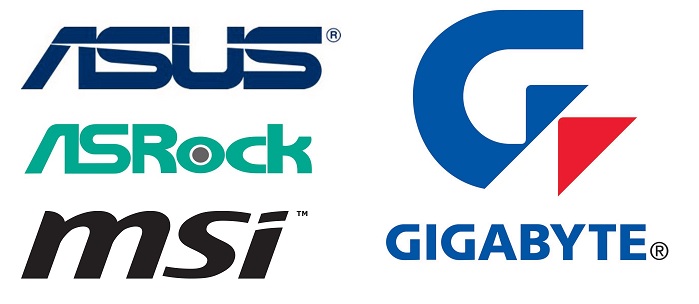 If Digitimes are to be believed 2014 was the year of ASUS in the motherboard market. Throughout this year ASUSTeK has been aggressively pricing its entire motherboard range to defend its position as the largest motherboard vendor in the market. This price-cutting has, reportedly, forced many rival brands into adopting a new strategy for 2015.
The report suggests there will be a renewed focus on maintaining gross margins among ASUSTeK's rivals, namely ASRock and MSI, rather than trying to compete for market share with lower pricing and higher shipment volumes. This comes as ASUSTeK's shipments have risen to 22 million for 2014 with most of the increase coming from eating into rival's market share; rather than an increasing motherboard market. Gigabyte has been affected the least by this but so called 'second-tier' vendors, namely ASRock, ECS and MSI, have felt a significant squeeze from the incumbant.
The situation is expected to be further compounded by a continued slow-down of motherboard demand in China next year. Gigabyte is anticipated to continue its focus on pushing its high-end motherboards to deal with declining demand, and profit margins, on lower-end models. Gigabyte's strategy so far has enabled it to maintain a stronger profit margin than ASUSTeK, despite having lower overall shipments. MSI is said to be balancing the decline of its motherboard business with strong growth in its gaming notebook business. ASRock, on the other hand, has no such coping strategy which is worrying given that it "has been impacted the most from the price competition in terms of both shipments and profitability."
China-based motherboard vendors are expected to be the hardest-hit, brands like Colorful, Maxsum and Onda have experienced declining year-on-year profits while smaller brands like Jetway, Jwele, M-One and Topstar could be eliminated from the market entirely, Digitmes reports.