Gigabyte's line of "G1-Killer" extreme motherboards might have looked impressive when they landed back in January, but no amount of green highlighting was going to detract from the fact that the trio of X58 motherboards were overshadowed by the arrival of Intel's Sandy Bridge.
However, if you've been dreaming of pairing G1-Killer features with a Core i7 2600K, you're in luck as Gigabyte has a solution in the works that's going by the name of GA-Z68-Gaming.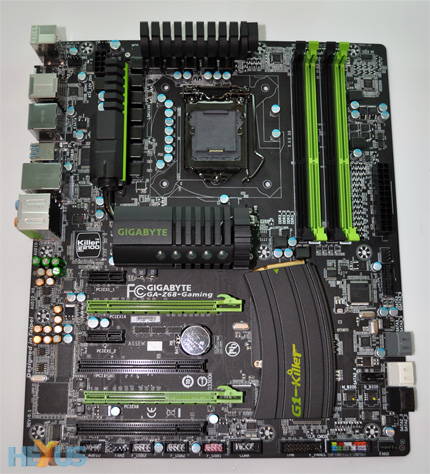 Introduced as the first G1-Killer solution to be based on a Sandy Bridge chipset, the Z68-Gaming board should be comfortably cheaper than the existing X58 solutions - Guerrilla, Sniper and Assassin - while carrying over a bevy of high-end features.
In addition to the eye-catching colour scheme and magazine-style heatsink, the Z68-Gaming board offers an eight-phase VRM, compatibility with your choice of LGA1155 processors and support for Intel Smart Response Technology.
Continuing the trend set by its X58 predecessors, the Z68 board integrates a Bigfoot Networks Killer E2100 network processing unit and a Creative Soundblaster X-Fi digital audio processor supporting EAX AHD 5.0. As you'd expect, SATA 6Gbps, USB 3.0 and Gigabit Ethernet all come as standard, and a pair of PCIe x16 slots are available for two-way SLI or CrossFire configurations.
There's no mention of a release date just yet, but the Z68-Gaming will have to be sensibly priced in order to tempt gamers away from the top-end Z68X-UD7.