NVIDIA has been touting the performance of its long-awaited Tegra 2 SoC for some time, promising a 'revolution' in the portable market. However, a benchmark released over the weekend shows that the upcoming chip might actually blow the competition away.
The folks over at Carrypad managed to get their hands on a Tegra 2-powered Toshiba AC100 netbook running the new silicon, so naturally decided to put it through its paces. Frankly, the results speak for themselves, with the upcoming platform beating other recent mobile-chipsets by a significant margin in the Quadrant benchmark.
The source also reported impressive speeds across a number of other tests, exceptionally smooth video playback and a generally fluid experience when navigating the OS.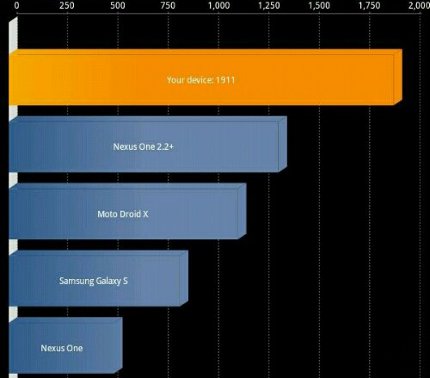 Furthermore, the AC100 was running Android 2.1, as opposed to Android 2.2 ('Froyo'), which was released earlier this year. The newer version of the OS is known to bring a significant performance-increase, and could see the Tegra 2-platform walk even further away from its rivals.
The follow up to NVIDIA's powerful first-generation SoC is a dual-core media-processor that will reportedly be powering a number of upcoming devices. Not only will this include phones, but a good number of tablets - including one from Toshiba - are rumoured to be making use of the chip, as well netbooks like the AC100.
Benchmarking on phones is much less mature - and reliable - than on PCs and some of the test suites are known to give anomalous results, especially when running tweaked kernels. However, with the netbook reported to be running an unmodified version of Android, the Tegra 2 could easily live up to NVIDIA's claims.