Gigabyte Z270X-Designare
Gigabyte today announced the Z270X-Designare motherboard. This series, targeted at content creators, was first introduced with Intel's 100 series motherboard chipsets. Today's release continues its focus upon this niche and continues to boast fully validated and optimised Nvidia Quadro Professional graphic support. To earn its validation the motherboard was put through various benchmarks and real-world tests with popular professional content creation software.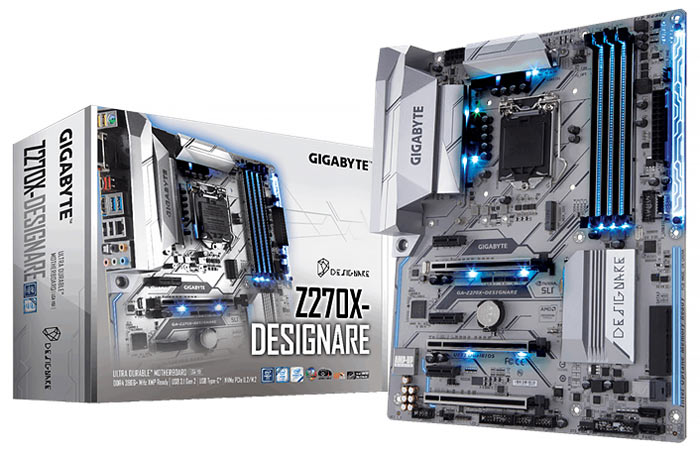 "Content creators need a high-performance platform that can keep up with the inventive minds as they craft their masterpieces," explained Henry Kao, Vice President of Gigabyte's Motherboard Business Unit. Performance features include 2-Way SLI / 3-Way CrossFire support, DDR4 XMP up to 3866MHz and beyond, Dual NVMe PCIe SSDs in RAID 0 support, Optane memory ready, 'extreme' USB 3.1 ports, EK Monoblock cooling support, and more.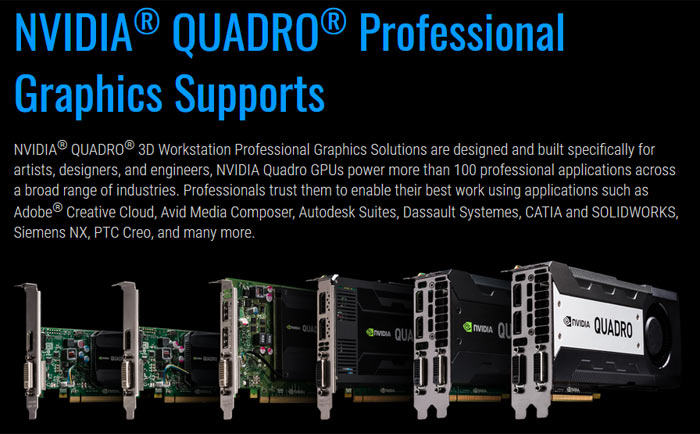 The new Z270X-Designare brings with it an artistic flair of its own. The board is structured around a distinctive silver alloy coated and armoured PCB design and unique markings along the front and rear of the board. Furthermore, the new Designare seems to be packed with RGB LED features such as; Gigabyte RGB Fusion, multi-zone light show design, surround lighting, swappable overlays for accent LEDs, and support for RGBW light strips.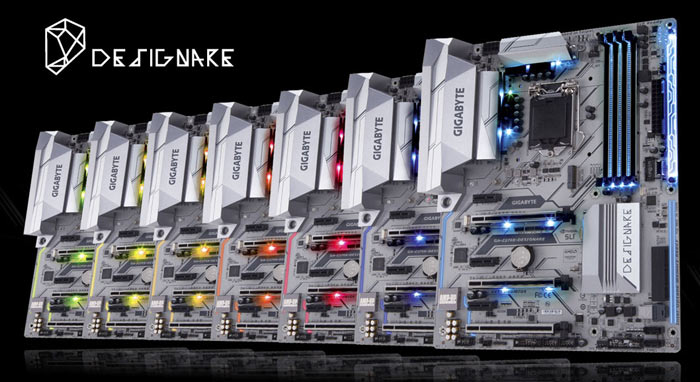 You can check out the full tech specs of the Gigabyte Z270X-Designare on the official product pages.
Gigabyte AMD A320 motherboards
In other Gigabyte motherboard news today it has been noticed that the firm has added two AMD A320 chipset motherboards to its lineup. There's the full ATX GA-A320-DS3, and the micro-ATX GA-A320M-HD2.
As these feature AMD's entry level Ryzen compatible chipset they of course offer fewer features than the higher-grade boards but at a reduced cost to the consumer. Among the snips applied to this chipset are; no support provided for CPU overclocking, and a single PCI-Express 3.0 x16 slot.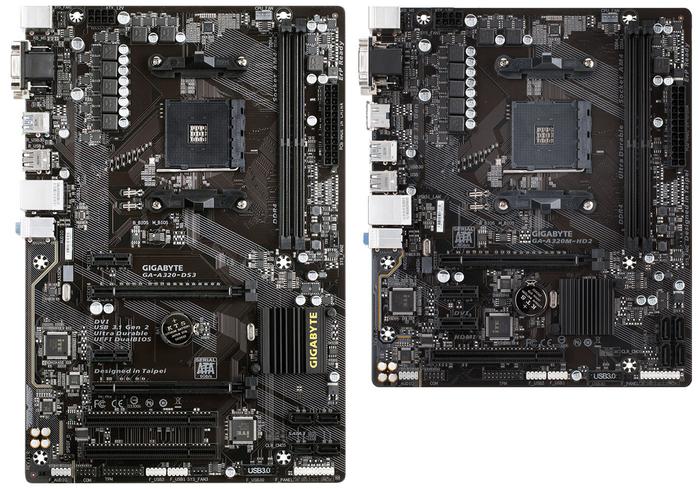 Comparing the models, other than the obvious differences in size and PCI slot allocations, the micro-ATX model offers a back panel HDMI port that the larger model lacks (D-Sub and DVI-D only). Both these motherboards are likely contenders for Bristol Ridge APU pairing. In such a setup the ATX model can work in CrossFire config with integrated APU graphics. Pricing is likely to be around $80 or lower for either model.