MSI has announced that the new version of its popular GT72 Dominator gaming laptop with an added special extra, Tobii eye-tracking technology, is now available. The 17.3-inch GT72S Tobii made its debut at CES just last month. According to MSI's PR blurb the new improved GT72S Tobii "re-envisions mobile gaming" with a powerful gaming laptop that "recognizes, reacts and controls game activity with looks, stares and gazes".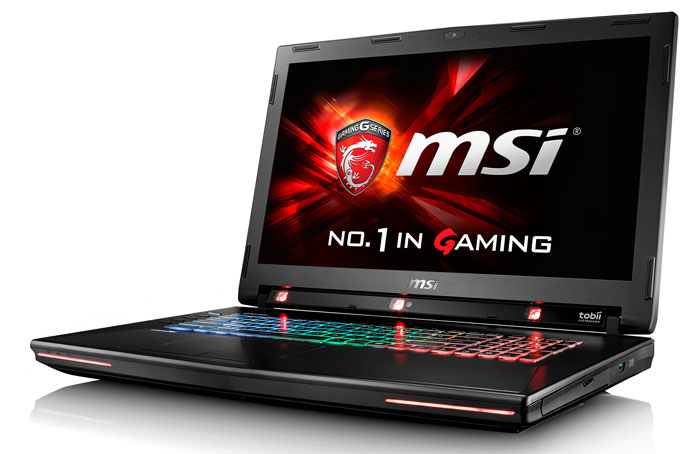 Oscar Werner, President of Tobii Tech, seemed particularly pleased with the new laptop, claiming "Tobii and MSI are blazing a new path in gaming and driving the growth of eye-tracking technology by creating new experiences and thinking outside of the box." Werner went on to urge developers to support Tobii eye tracking in their gaming, streaming and general computing apps.
The appeal of Tobii is said to be that it brings and extra level of interaction, an extra depth of immersion. In a game, for example, Tobii adds a hands-free dimension allowing players to switch targets, select objects "or even automatically pause a game by simply focusing or looking away". This new laptop will be bundled with Tom Clancy's The Division and this new level of eye-controlled interactivity is supported in a variety of other gaming titles including; Assassin's Creed Syndicate, Assassin's Creed Rogue, ArmA III, Elite Dangerous and others.
One further benefit of the Tobii camera equipped in the MSi GT72S is that it brings Windows Hello compatibility. After a short setup process users can register their biometric info and login without passwords. Furthermore, inside Windows, the Tobii eye tracking system facilitates highlighting, selecting or deleting items with one look; seamlessly zooming and centring maps without scrolling; and even sifting through Windows, folders and its applications without lifting a finger. A full range of Tobii apps and compatible games can be found at www.tobii.com/apps.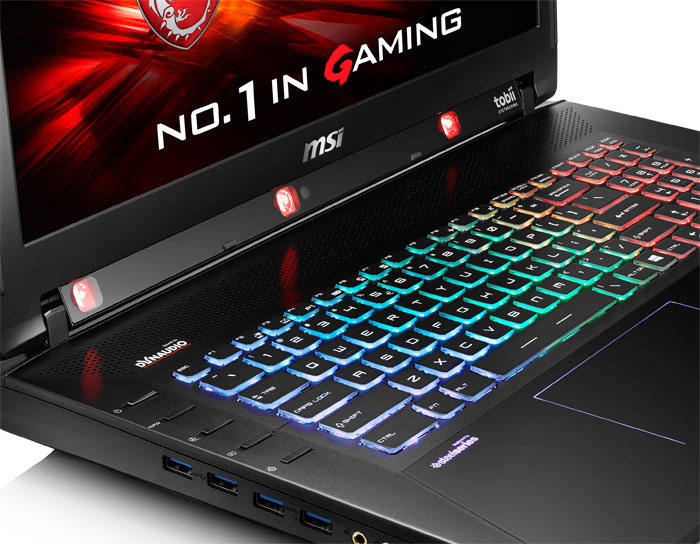 Of course supporting the newly added Tobii eye tracking hardware are the same leading edge components found in other members of the MSI Gaming GT72 laptop range.
The key specifications of the MSI GT72S G Tobii are as follows:
Tobii Eye Tracking Technology
NVIDIA GeForce GTX 980M 8GB GDDR5
6th Generation Intel Core i7 6820HK (2.70 GHz)
32GB Memory (4x 8GB DDR4-2133)
1 TB HDD, 256 GB SSD (PCIE Gen3x4)
17.3-inch Full HD 1920 x 1080 anti-glare
Killer Dual Gigabit LAN, Killer 2 x 2 Wireless AC
Free Tom Clancy: The Division game in the package
16.85" x 11.57" x 2.30", 8.50 lbs.
BD Burner (9.5mm)
Windows 10 Home 64-bit
MSRP $2,599