Samsung has revealed a pleasing lineup of next generation thin and light premium Ultrabooks on its Korean language news site. There are at least six new models in the range, which is based upon the latest Intel Skylake processors, Microsoft Windows 10, slim and light aluminium chassis, and at-least Full-HD screens.
As collated by Liliputing the following models, each sporting a 1920 x 1080 pixel display, 802.11ac Wi-Fi, Bluetooth 4.1, two USB 3.0 ports, and an SDXC card reader, will be on offer:
NT900X3L-K24P with Pentium 4405U, 4GB RAM, 128GB SSD
NT900X3L-K58 with Core i5-6200U, 8GB RAM, 128GB SSD
NT900X3L-K78L with Core i7-6500U, 8GB RAM, 256GB SSD
NT900X5L-K24P with Pentium 4405U, 4GB RAM, 128GB SSD
NT900X5L-K38L with Core i3-6100U, 8GB RAM, 128GB SSD
NT900X5L-K58 with Core i5-6200U, 8GB RAM, 128GB SSD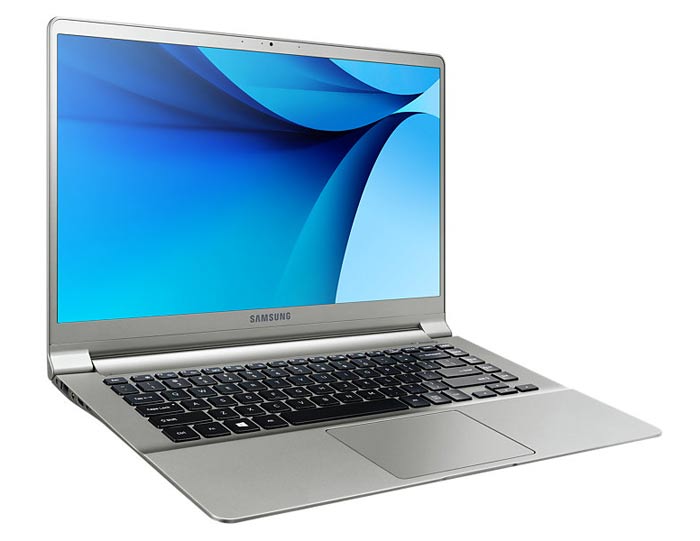 Some example figures about the standout physical properties of the above laptops include; the 15-inch models (suffixed X5L) offer a super slim bezel, weigh in at approx 1.3Kg and measure just 15mm thick, the 13-inch models weigh in at as little as 840g and measure as thin as 13mm. The 13-inch models sport 30Whr batteries and micro HDMI ports, while the 15-inch laptops have 39Whr batteries and full-sized HDMI ports as well as mini Ethernet ports, says Liliputing. Samsung says that the 900X5L offers up to 12 hours continuous use from a single charge and can be quick-charged in about 20 minutes to provide up to 3.7 hours of music playback use (or 2 hours video playback).

As you can see from the pictures in this article, the new laptops feature a 180 degree hinge mechanism. Samsung creatively refers to this feature as 'consulting mode'.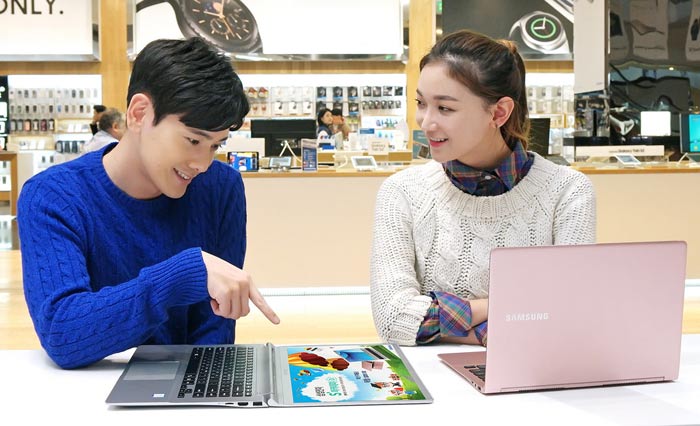 These 9-series laptops will be released on 3rd January 2016. That date is obviously intended for the Korean market but it wouldn't be surprising to see some of the range at CES2016 next week, where we might also hear about distribution in other territories. Liliputing reports that Samsung will augment the above range with a 'Lite' range of laptops - Lite as in lower spec, rather than physically less weighty (even these come with SSDs as standard).