Samsung has shown off some of the computers it will be exhibiting at the International CES, stating about a week from now. The most eye catching new PC design is its curved screen All-in-One. Samsung also revealed the Notebook 9 2015 Edition powered by an Intel Core M processor. In other news Samsung confirmed that it would no longer be using the ATIV brand name for any products.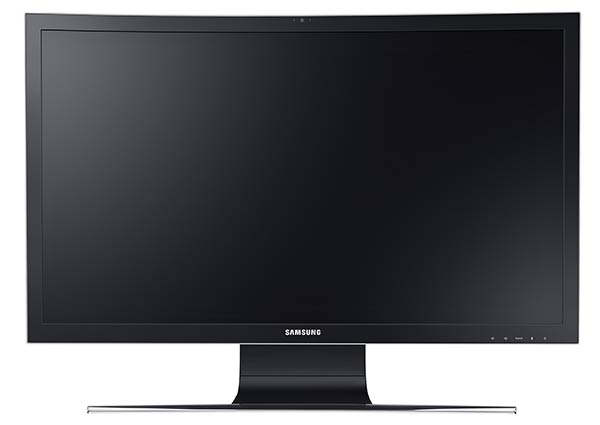 All-in-One PC 7
This new All-in-One will be released in January. This is the first such machine to be equipped with a curved display. Samsung has chosen a full HD 27-inch curved panel for this debut model. This is made to be a multimedia entertainment machine with dynamic 10W speakers either side of the immersive display and TV scheduling and recording thanks to the HDMI I/O.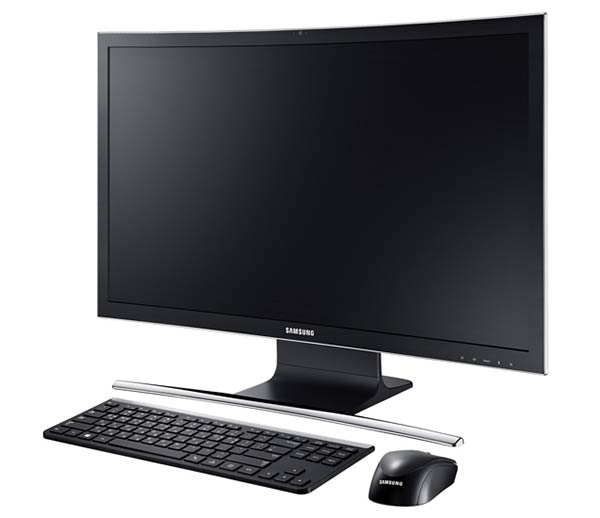 The system is powered by an Intel i5 CPU with Intel's built-in graphics chip pushing the pixels. The machine comes with 8GB of RAM and a 128GB SSD and 1TB HDD combo. Windows 8.1 is installed. We should see and hear more about this sleek curvy PC at CES.
Notebook 9 2015 Edition
This is a premium thin and light laptop measuring just 11.8mm thick and 950g in weight. It is built for great portability and for working a long time independent of mains power; up to 12 hours on battery. The machine also offers premium construction; its chassis is a single metal alloy unibody design.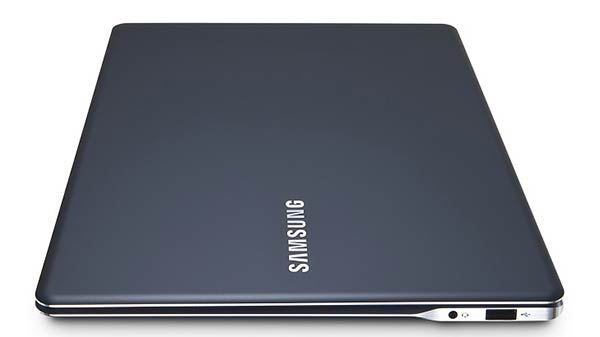 The core specs of this laptop are as follows:
Screen: 12.2-inch IPS 'Hyper Real Display' at 2560 x 1600 pixels
Processor: Intel Core M 5Y10c (up to 2.0GHz) with Intel HD Graphics 5300
Memory: 8GB RAM, 256GB SSD
Battery: up to 12 hours – the last 10 per cent will give you an hour of functionality
Physical: 284.1 x 212.7 x 11.8mm, 950g, black finish
Software: Windows 8.1
I'm sure, again, we will see and hear more about this laptop at CES.
ATIV no more
Samsung will drop the ATIV brand that it used for all its Windows based products previously, reports the Korea Times. Instead it will simply use the series name alongside the Samsung logo. The ATIV brand was simply unnecessary, as evidenced by the new products detailed above.
Back in September we reported on Samsung withdrawing from the European laptop PC and Chromebook markets 'for now'. So the updated Notebook 9 2015 might not come to these shores.