Dell has announced that it is ratcheting up the clock speeds on offer in its Alienware range of gaming laptops. The Alienware 18 laptop can be configured with an Intel Core i7-4940MX overclocked to hit 4.4GHz. It was also announced that the smaller/cheaper Alienware 17 laptop would be available with an i7-4910MQ chip running at up to 4.1GHz.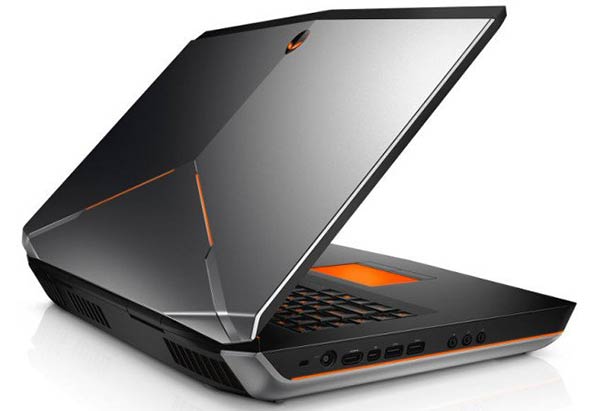 The Intel Core i7-4940MX, Intel's fastest current mobile processor, usually boasts a base/boost clock frequency of 3.1GHz/4.1GHz. This has been judged to be too slow by Alienware laptop systems designers who will ship Alienware 18 laptops with factory overclocked chips that reach speeds of up to 4.4GHz. Intel wrote via a 'Chip Shot' blog post that the overclocked chip will "enable some of the highest-performance laptop PCs on the market". To cope with the thermal consequences "Alienware engineers really got creative and developed a new thermal solution to ensure reliable and cool operation in such a small system," said Intel.

Other key Alienware 18 laptop components are as follows; an 18.4-inch full HD screen, choice of up to dual Nvidia GeForce GTX 880M or dual AMD Radeon R9 M290X graphics, up to 32GB of dual channel RAM at 1600MHz, various storage and ODD options and an 8-cell 86wHr battery. This machine is priced from $2099 but you can build-in spec which would raise the price to near $5000.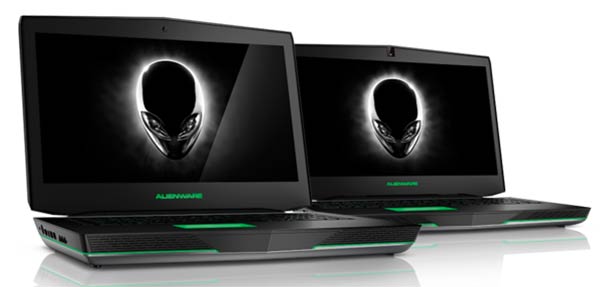 Alienware also updated the configuration possibilities for its cheaper 17.3-inch screened (3D display optional) Alienware 17 laptop. It can be specced with an Intel Core i7-4910MQ processor which boosts up to a frequency of 4.1GHz. The entry level version of this laptop, with a Core i5 processor, can be acquired starting from $1399. Buyers have a choice of processors, screens, graphics cards, RAM and storage which can raise that price to over $4000.