Dell has launched a pair of Latitude Rugged Extreme notebooks. These are designed to "tackle the world's toughest jobs in the harshest conditions," says the company. The Dell Latitude 12 Rugged Extreme is a convertible which can easily transform between notebook and tablet form factors. The Dell Latitude 14 Rugged Extreme notebook is a more traditional rugged design.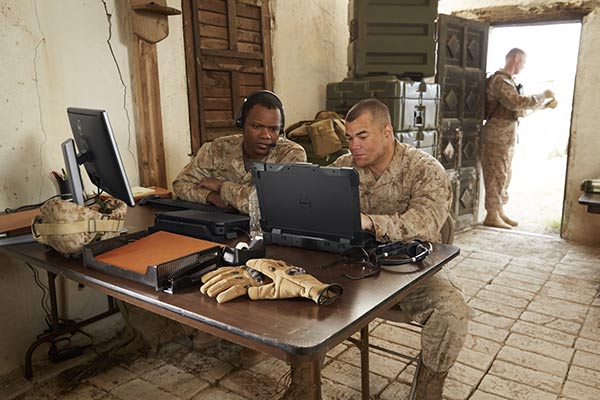 As you would expect, the two new Latitude Rugged Extreme notebooks are designed for unforgiving conditions. These notebooks are built to withstand ingress of dust and moisture, be resistant to knocks and bumps or being dropped from as high as 6ft, as well as enduring extreme temperatures and other adverse situations which crop up in fields such as military, manufacturing and construction environments.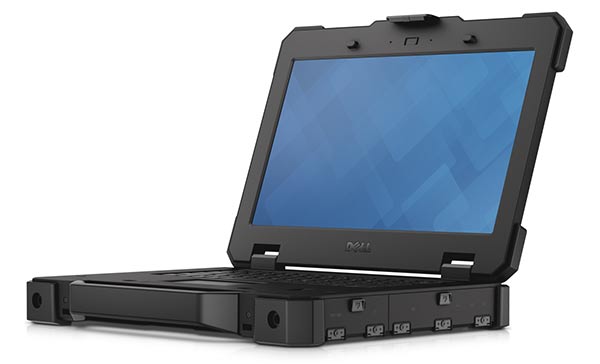 This new ruggedized range represents "a renewed and expanded commitment by Dell to the rugged space," according to Kirk Schell, former officer, United States Navy and vice president, commercial PCs, client solutions group, Dell.
Dell uses materials such as impact-resistant ultra-polymers and sturdy magnesium alloy to help achieve overall robustness in these designs. Also it has considered what happens internally in these extreme conditions. Cooling is maintained in all environments thanks to its fourth-generation 'QuadCool' thermal management and data is protected using sealed doors and compression gaskets.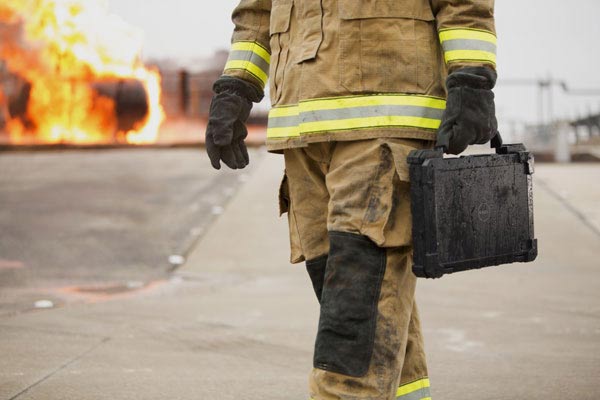 It is claimed that the new Dell Latitude Rugged Extreme notebooks have a number of advantages over competitor products including:
Improved screen viewability in harsh sunlight
Resistive multi-touch on the 12-inch convertible for heavy gloved hand input
An industry first ruggedized 'flip hinge' on the convertible
Docking commonality across the whole range
A sealed backlit keyboard with RGB lighting which can also quickly be switched to 'stealth mode'
Privacy shutters on webcams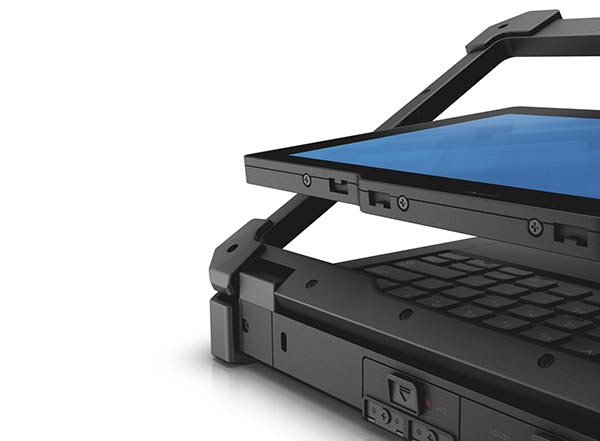 Both of the notebooks can be configured with up to and including an Intel Core i7 4th generation processor, up to 16GB of RAM and up to a 512GB SSD. You can also specify discrete graphics, various Wi-Fi, SIM card data and GPS options. Looking at security features Dell offers a FIPS 140-2 compliant Trusted Platform Module (TPM1.2), Dell Data Protection and Encryption and 'ControlVault' advanced authentication. Out and about the standard battery life on offer is up to 8.5 hours and up to 14 hours, on the Latitude 12 and 14 Rugged Extreme notebooks respectively.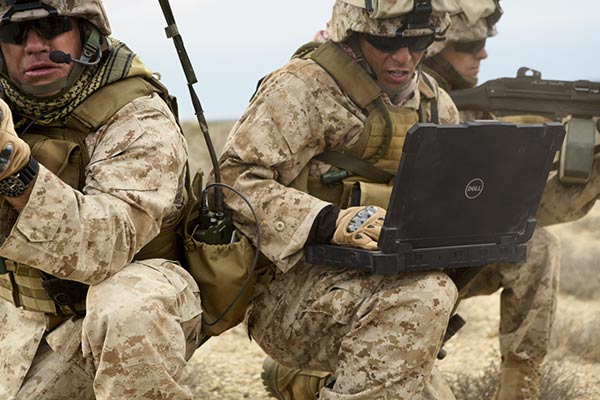 Both notebooks will become available during May, with the Latitude 12 Rugged Extreme convertible notebook starting from $3,649 and the Latitude 14 Rugged Extreme from $3,499.