Dell's taken a while to jump aboard the Ultrabook bandwagon, but it's now prepared to do battle with the likes of ASUS's Zenbook UX31 with the newly-unveiled XPS 13.
Introduced at this week's CES trade show, the XPS 13 is Dell's first attempt at Intel's Ultrabook form factor and features a lush 13in edge-to-edge Gorilla Glass display that, thanks to a slim bezel all round, enables the system to maintain an overall size similar to that of an 11in laptop.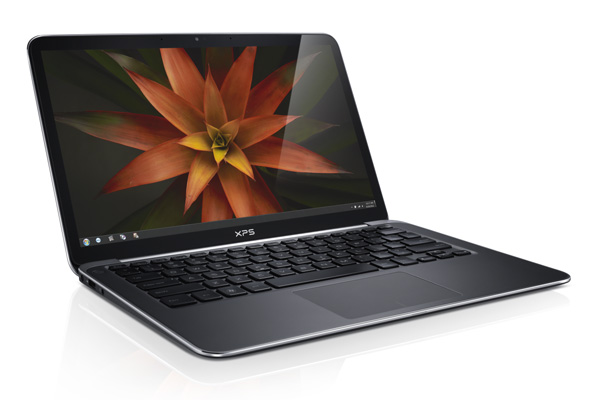 It's certainly attractive, and it has all the hallmarks of a quality Ultrabook. The XPS 13 measures just 18mm thick at the rear, tapers down to a razor-thin 6mm up front, and weighs as little as 1.36kg. The system's highly portable, but it should be sufficiently strong, too, thanks to a carbon fibre base and a machined aluminium lid.
On the inside, Dell's base specification will include an Intel Core i3 processor with integrated HD 3000 graphics, a 128GB solid-state drive, a backlit keyboard and a six-cell battery that promises nearly nine hours of battery life (eight hours, fifty-three minutes to be exact).
Elsewhere, you'll find a 1.3-megapixel webcam, two USB ports (one of which is of the SuperSpeed 3.0 variety), mini-DisplayPort, a headset jack, multi-touch trackpad and both Wireless-N and Bluetooth connectivity.
A strong foundation, but there are a few features that haven't made the cut. The 13.3in display, despite looking lovely, offers a limited 1,366x768 resolution - there's sadly no option to upgrade - and the laptop Ultrabook appears to be without an SD card slot or memory reader.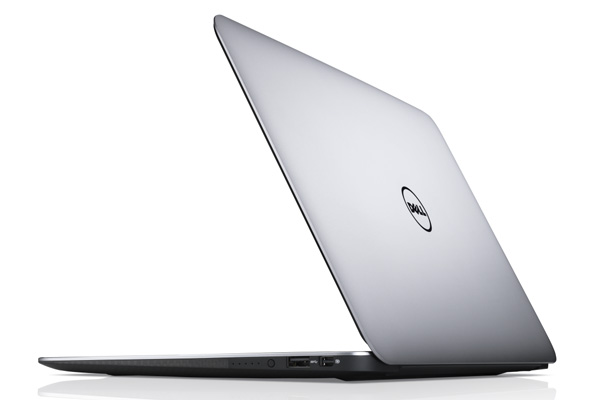 The display resolution is the major question mark, more so when you consider that ASUS's Zenbook UX31 offers a 1,600x900 display and Apple's MacBook Air weighs in at 1,440x900, but Dell does have some other goodies in store.
By being late to the Ultrabook party, the manufacturer has been able to utilise rarely-seen Intel technologies such as Smart Connect - which allows the XPS 13 to "wake periodically to detect known networks and update calendar and email."
And, in an effort to address multiple customers in one fell swoop, the XPS 13 will be available with a choice of Enterprise-specific enhancements. These include a standard Trusted Platform Module for BitLocker Data Encryption, ProSupport after-sales service and asset tagging.
Dell also claims that the XPS 13 will boot into Windows 7 in just 13 seconds, and adds that location awareness functionality will be made available to the system via Skyhook and Google Places shortly after launch. Speaking of which, the XPS 13 will first arrive on US shores at the end of February priced from $999, followed by a UK launch in March.