Perhaps the first ultra slim notebooks to really catch our eye, Samsung announced at its CES press conference the new Series 9 900X3B ultra portable notebook range.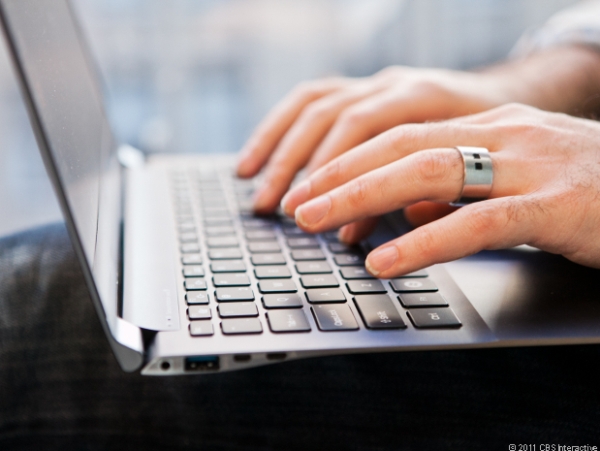 Announced model specs:
| | | | | |
| --- | --- | --- | --- | --- |
| Model | Screen Size | Thickness (maximum) | Weight | Price |
| NP900X4B-A02XX | 15.6 inch | 14.9 mm | 1.59 KG | $1,499 |
| NP900X3B-A01XX | 13.3 inch | 12.9 mm | 1.16 KG | $1,399 |
Samsung claims that 24,000 hours of R&D and a further 33,000 hours of craftsmanship went into the production of this new range, seeing the firm redesign many of the stock components to achieve the exceptional thinness as well as squeezing a 15 inch panel into a 14 inch, compact form factor, with the overall result 37 per cent thinner and 0.18KG lighter than the previous generation. It appears as though the claims of the Acer Aspire S5 as the world's thinnest Ultrabook were short lived.
Though not technically dubbed an Ultrabook, the specifications are not too dissimilar, with the devices likely featuring a CULV Core i5 CPU or above, up to 8GB RAM and also up to 256GB SSD storage. According to Samsung, the devices boot in mere 9.8 seconds and wake from sleep in just 1.4 seconds. What's more is that the firm claims up to 10 hours of battery life, despite the light weight and small form factor of the notebooks.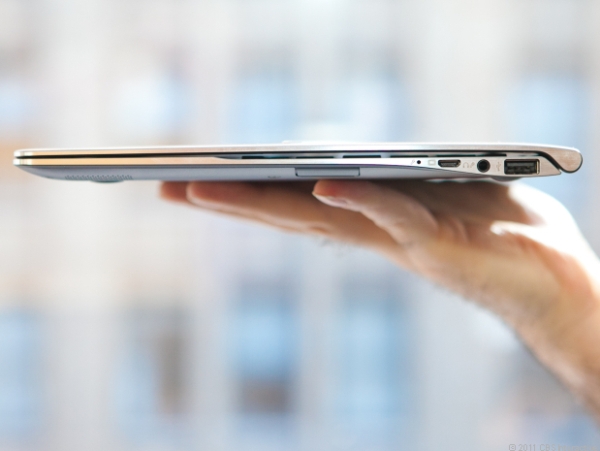 The refreshed line-up will also feature a backlit keyboard and an improved HD+ SuperBright Plus display, claiming to be 180 per cent brighter than the previous generation, with a 160 degree viewing angle and will sport a resolution of 1,600x900 in both models.
Though sitting at a very premium price, the new notebook range certainly appears premium in every way and will be released out into the market on February 27th, with more details and UK pricing hopefully cropping up over the coming weeks.