Tablets were everywhere at this year's CES, including in some rather unusual places. Hidden among walls of monstrous TVs, Panasonic was showing off what it will be doing with touch-based devices in the coming year.
The tablets on display came in 10in, 7in and 4in varieties and were running Android 2.2, although specifics on which version it will launch with - as well as any sorts of details on the hardware - were staying under wraps for the time being. What's far more important, though, is what you can actually do with them.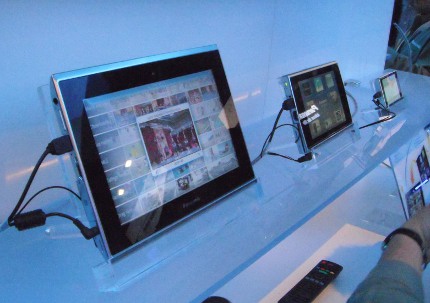 As well as acting as a regular Android tablet - and being able to do everything that you'd expect of that sort of device - it'll be possible to use them to control certain Panasonic Viera TVs. This includes taking full control of the television and being able to use a gesture to 'flick' content from the slate to show it on the TV.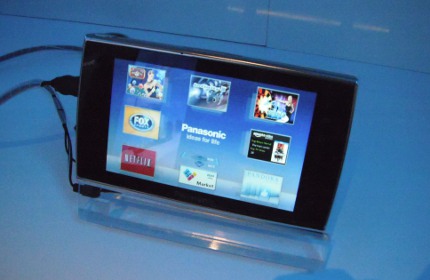 The exact mechanics of this weren't explained, but we were told that it would be possible over either a wireless home network or using a wired connection of some sort. However, we can report that the 10in demonstration unit that was connected to the TV seemed very smooth and sending media to the set was quick and essentially seamless.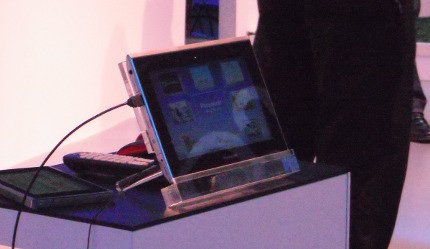 The devices will also allow owners to interact with friends for a social TV watching experience. However, it'll require each friend to have a Viera TV and tablet, limiting the scope of the service somewhat.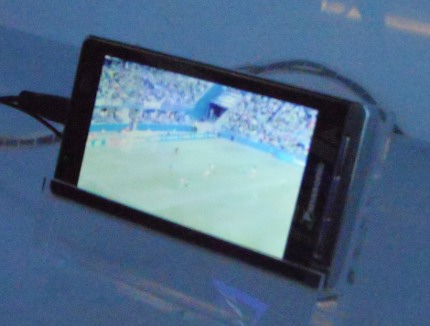 The Panasonic tablets should start shipping later this year and according to the rep that we spoke to, they will initially be sold as standalone tablets, rather than accessories or pack in devices for the company's latest TVs. Although the tie-in functionality is intriguing, it's not clear whether it will be enough to help the tablets stand out in an increasingly crowded market.