We never tire of gawking at mind-bogglingly thin notebooks, and they don't come much thinner than Samsung's newly-unveiled 9 Series.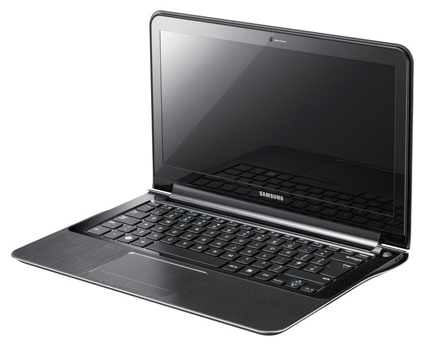 The stunningly-crafted machine measures 1.7cm thick - the same as Apple's MacBook Air - and weighs just 2.89 pounds. That's an all-important 0.01 pounds less than Apple's trend setter, and enough for Samsung to proclaim the 9 Series as the "thinnest and lightest 13in notebook available".
Truth be told, there's little to separate the 9 and the Air when it comes to form factor, but Samsung's machine does serve up a potent mix of internal hardware. Unlike Apple's super-slim MacBook Air - which still sports an Intel Core 2 Duo chip - Samsung's 9 Series rocks a Core i5 2537M from Intel's 2nd Generation Core Processor Family.
The 1.4GHz dual-core, hyper-threaded processor turbos up to 2.3GHz, and finds itself accompanied by 4GB of RAM and a 128GB solid-state drive.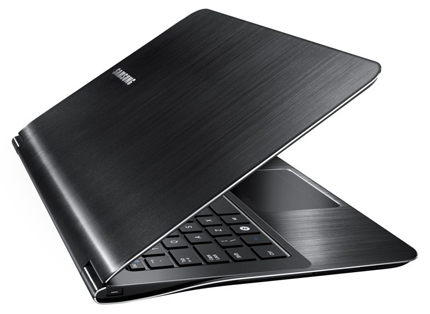 All the right ingredients for a premium mega-thin notebook, and Samsung's putting a few cherries on the cake; including a backlit keyboard, a display with 400 nits of LED-backlit brightness, HDMI, Ethernet and USB 3.0 connectivity. Battery life is rated at 6.5 hours, and the notebook's audio system comprises of two stereo speakers and a 1.5-watt subwoofer.
The brushed duralumin chassis is befitting of the $1,599 price tag (£1,030 excluding VAT), and the 9 Series is scheduled to hit retail next month.