Dell's Alienware M11x notebook has been winning its fair share of admirers since its CES introduction, but those still on the fence may have been holding out for the Core i5 and Core i7 upgrades we've been expecting.
Making the most powerful 11in gaming laptop in the universe... well, more powerful, said upgrades are now available from the Dell UK store.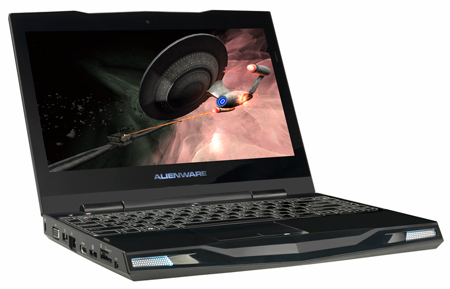 Taking a notable step up from the original Intel Pentium or Intel Core 2 Duo models, the 11.6in portable powerhouse can now be configured with a choice of new ultra-low-voltage Intel chips; namely the Core i5 520UM or Core i7 640UM.
Keeping the asking price comfortably below the £1,000 mark, making the upgrade from a Core 2 Duo to a Core i5 configuration fetches an additional £60, raising the total system price to £849.
The top-end Core i7 chip, however, carries a £180 premium - taking the total to £1,028.99 for a basic build.
Both models come equipped with 2GB of DDR3 memory, and a combination of on-chip Intel HD Graphics and a discrete NVIDIA GeForce GT 335M GPU - both of which provide seamless switching courtesy of NVIDIA Optimus technology.
A 250GB hard disk is included as standard, as is an eight-cell battery and Microsoft's Windows 7 Home Premium operating system, but available upgrades include the ability to up the amount of RAM to 8GB, add in a larger hard disk or solid state drive, and the option to choose between Stealth Black or Lunar Shadow colour schemes.
Sold? You'll find complete specifications and a shopping trolley at Dell.co.uk.