Remember the Alienware M11x notebook unveiled by Dell at CES earlier this month?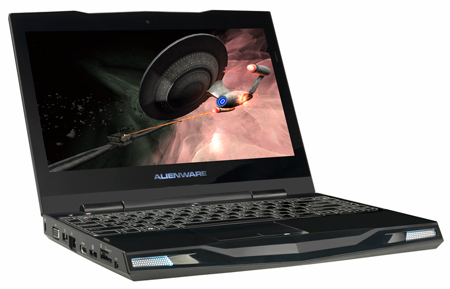 We thought the system sounded promising with a supposed price tag of "less than $1,000". Well, hold onto your hats, folks, as a snippet of source code from Dell's official website has let slip a starting price of $799.
There's no indication of exactly what inner components you'll accumulate for that tantalising sum of money, but Dell's misplaced details also reveal a figure for battery life. "The Alienware M11x, with over 6.5 hours of battery life and weighing under 4.5 lbs. will start at an amazing $799!," says the source code.
Can't remember what the Alienware M11x is all about? Well, according to Dell, this is the "most powerful 11in gaming laptop in the universe," and it hopes to offer the oomph of the existing M15x in a smaller, lighter form factor.
Sure, it's a bit chunky for a netbook-like 11.6in notebook, but then you are getting a 1,366x768 display, an ultra-low-voltage Intel Core 2 Duo processor and on-the-fly switchable graphics courtesy of both an IGP and an NVIDIA GeForce GT 335M GPU. Throw in the backlit keyboard, HDMI output and Gigabit Ethernet, and you're looking at arguably the beefiest CULV notebook to date.
Call us optimistic, but if that $799 price tag translates to anything near say £600 including tax, we're sold.