AMD is slowly but surely making its way up into the higher-end 'Ultrabook style' laptops that are available from big name systems makers. We have seen increasing numbers of gaming laptops coming with a Ryzen CPU under the bonnet, for example, and there are even rumours of Microsoft Surface devices coming up, that will be powered by AMD. However, it is still difficult to find premium thin and light offerings powered by AMD.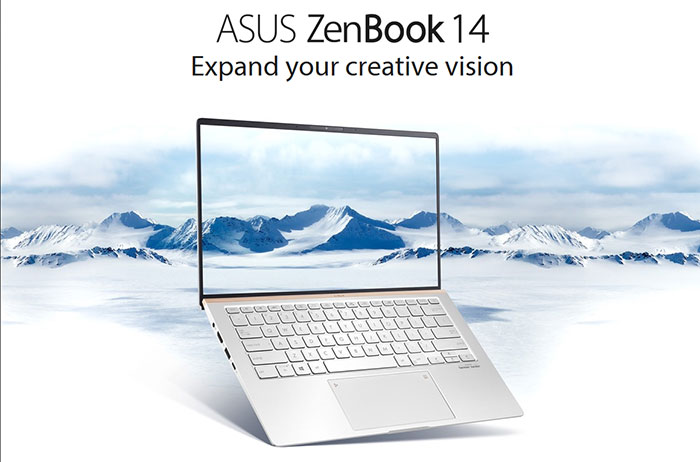 AMD's APUs seem like an ideal solution for offering a good balance of CPU and GPU performance in a small package and official listings reveal these processors have been chosen as new buying options for the Asus ZenBook 14. NoteBookCheck spotted that the hitherto Intel-only ZenBook line has been updated to include two new AMD options.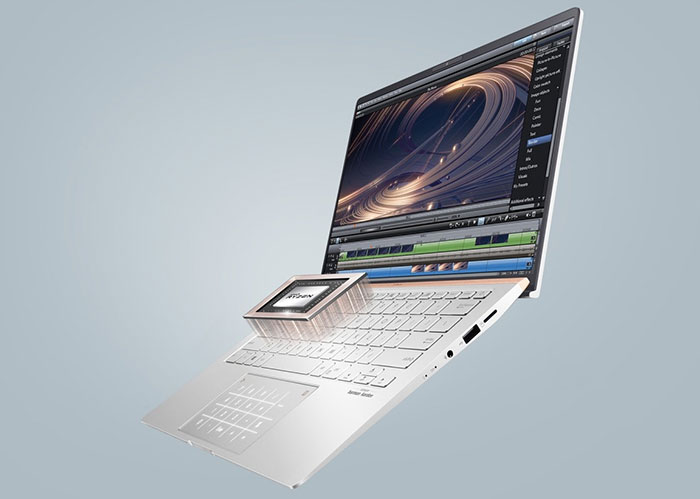 The 14.1-inch ZenBook 14 UM433DA will be made available with a choice of Ryzen 5 3500U or Ryzen 7 3700U APUs. As you will see from the link, these are 15W processors with 4C/8T, which pack Vega 8 and Vega 10 graphics, respectively.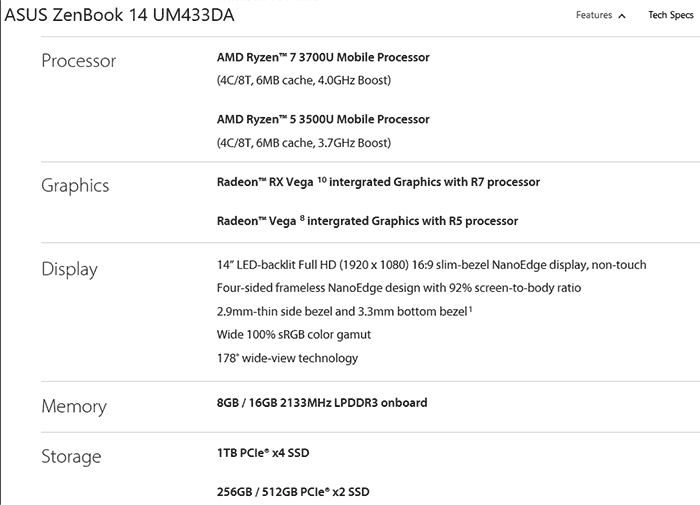 AMD-powered Asus ZenBook 14 machines look very much the same as the Intel-powered versions, with the same 1.4 mm keyboard travel, 100 percent sRGB 1080p NanoEdge display, and port selection. According to the spec, out goes the Intel processor and Nvidia GeForce MX150/MX250 series discrete graphics chip, to be substituted for the AMD APU choice.
The ZenBook 14 UM433DA SKUs with AMD processors don't have the touchscreen-enabled ScreenPad (which debuted as a concept back in June 2018, and has gained traction since). Instead they come with NumperPad tech which provides an LED-illuminated numeric keypad on the touch area. Asus says that "even when the NumberPad is activated, the touchpad retains its cursor function."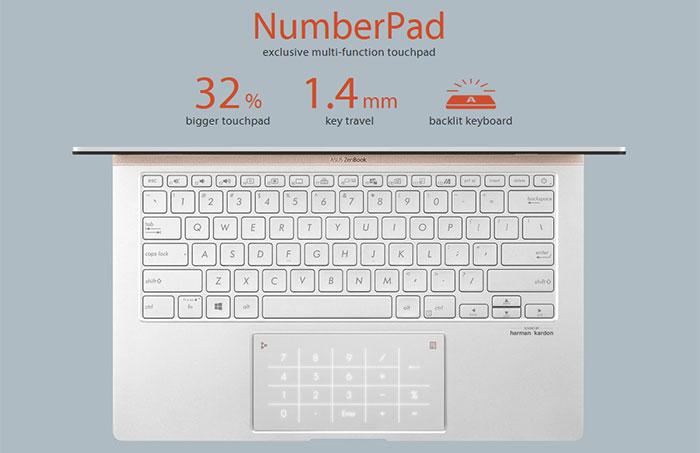 At the time of writing we don't have pricing or availability for the AMD APU powered Asus ZenBook 14s.