A report has been published which suggests Microsoft will offer a diverse choice of processors in upcoming Surface devices. At a special Surface event in Autumn, Petri predicts that Microsoft will unveil a Surface Laptop with a 12nm AMD Picasso SoC, as well as a Surface Pro device featuring an Arm-based chip. At this stage Microsoft isn't comfortable enough to drop Surface devices powered by Intel, so it is expected that new versions of the Book, Pro and other devices will still be offered up with Intel CPUs and SoCs inside.
Long-time Microsoft watcher and Thurrott contributor Brad Sams reminds us that this isn't the first time Microsoft has dabbled in Arm-powered Surface devices. Many HEXUS readers bought into the Arm powered Surface hybrids when the line was originated. The subsequent dropping of Arm powered Surface machines and support might have left a bad taste for some, however, Surfaces powered by Intel chips weren't without their issues either.
On the topic of the upcoming Arm powered Surfaces, a custom SoC code-named Excalibur is said to be at the heart of these devices. Petri reports that "Microsoft worked extremely closely with Qualcomm to build this chipset, based on their own specifications, to design a chip that would work better with Windows 10". Furthermore, it is thought that other device makers could pick up on this as a 'reference' for making their own Windows-on-Arm devices and pondering over whether to use the Qualcomm 8cx.
Of course Microsoft is a major partner in the Windows-on-Arm project so it is understandable, if not entirely necessary, that it should show leadership with its own device(s).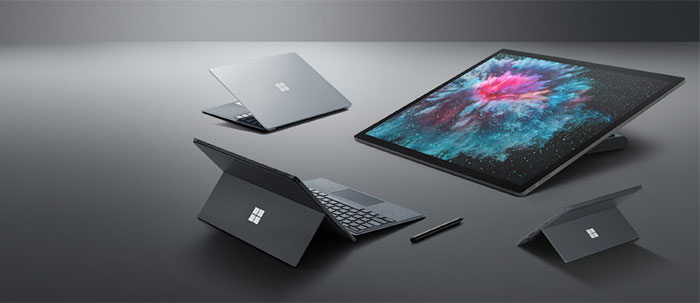 The Petri report mentions that an AMD Picasso SoC (Zen plus Vega) will be available in some upcoming Microsoft Surface Laptop designs. This move could have been influenced by Microsoft's steadily growing relationship with AMD (on Xbox consoles). If Microsoft has enjoyed good experiences on the gaming side of the industry, why not create some productivity devices based on AMD's technology?
Some other, more incidental, Surface product tips are shared in the report. For example, Petri suggests the new Surface Pro 7 will "finally include a USB-C port," but it won't go so far as offering Thunderbolt 3. Also Surface watchers should expect a Surface Pro with "an updated look". The recently rumoured dual 9-inch screen foldable Surfaces are not expected to arrive as early as this autumn.

The upcoming Surface event where we will officially learn more about the latest devices will be staged in October.