Samsung has announced a pair of sleek new laptops. The new Samsung Notebook 7 is said to blend premium style and usability, meanwhile the new Notebook 7 Force takes portable processing power up a notch and is aimed at 'creators'. Whichever model you choose you will be presented with Samsung's latest compact yet delicate 'solidity' design language with - a minimal and functional appeal, durable solid metal frame, slim profiles with minimal bezels, and excellent portability.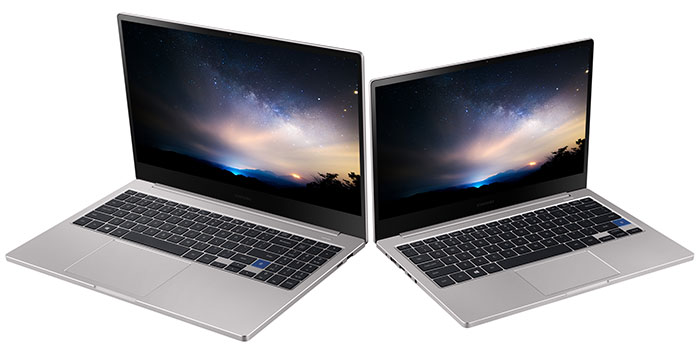 Samsung Notebook 7
This model will be available in 13.3- and 15.6-inch forms. Buyers get a choice of Intel 8th generation Core processor, up to 16GB of RAM, and up to 512GB SSD (NVMe) pre-installed. The larger Samsung Notebook 7 15-inch models can be configured with an Nvidia GeForce MX250, and also have a spare M.2. slot for adding further storage.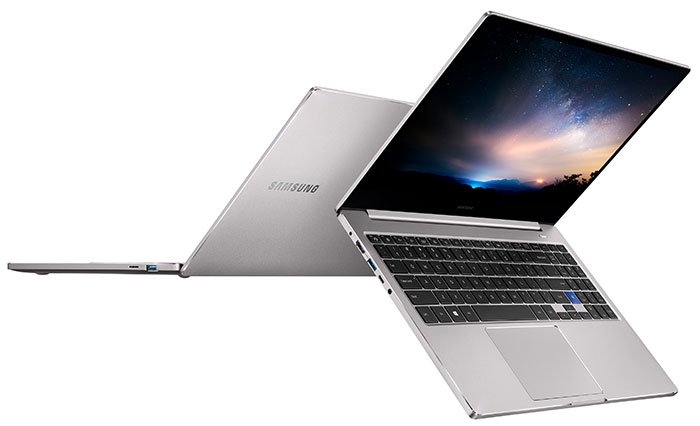 Whichever of the Samsung Notebook 7 models you choose, common features are; 802.11ac wave2 2x2, 720p HD / Dual Array Mic, Stereo Speakers with Dolby Atmos, backlit keyboard, fingerprint reader, 55Wh battery, and a minimal bezel FHD screen. The 13.3-incher is smaller and lighter of course, at 308.9 x 207.5 x 13.7mm and 1.29kg. The Notebook 7 15-inch models measure 359.5 x 238.3 x 15.9mm weigh-in at about 1.75kg.
Pricing for the Samsung Notebook 7 starts at US$999.
Samsung Notebook 7 Force
The new Samsung Notebook 7 Force isn't very different from the 15-inch non-Force models, inside or out. The main difference you will spot in the specs is the inclusion of an Nvidia GeForce GTX 1650, the upgradability option to 24GB of DDR4 RAM (1x SODIMM + 4/8GB on board), an extra HDD/SSD install option, and an RJ45 Gigabit LAN port. Inevitably the Samsung Notebook 7 Force is larger and heavier but it isn't a hulk at 359.5 x 238.2 x 17.9mm and weighing between 1.85kg – 1.91kg depending upon build options. One wrinkle to the Force's spec is that it offers a reduced battery capacity of 43Wh.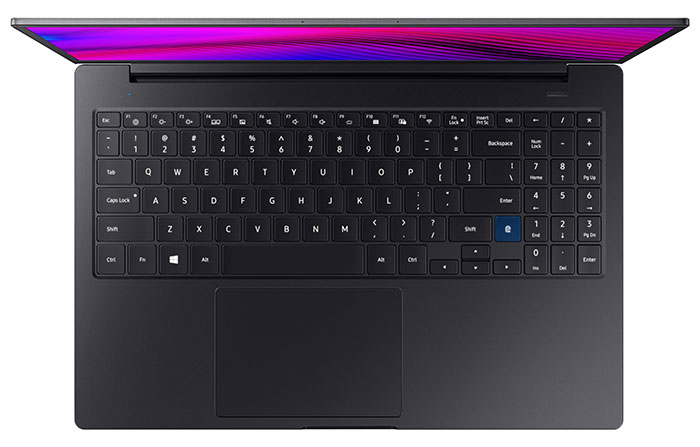 Pricing for the Samsung Notebook 7 Force starts at US$1499.
There isn't any indication of these Samsung laptops launching in the EU but stateside you will find these laptops up for pre-order in mid July, with availability later that month. They are also launching in Korea, Hong Kong, Mainland China, and Brazil.