Razer has announced an updated range of Razer Blade 15 Advanced Model gaming laptops. The announcement was timed to coincide with Nvidia's CES 2019 keynote - where the green team revealed that Turing GPUs will be at heart of 40+ gaming laptop models from the end of January. So, of course, Razer's big news today is that it will soon be selling laptops featuring GPUs up to and including the GeForce RTX 2080 (meanwhile, the base model with a GTX 1060 Max-Q will remain on sale ($1,599) to appeal to varying budget levels).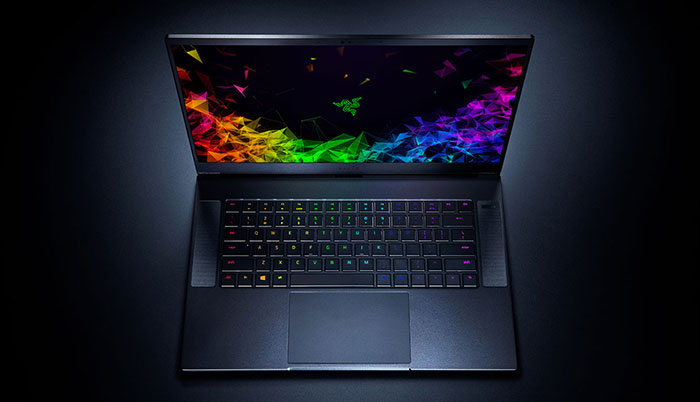 "The award-winning Razer Blade 15 is an ideal device for the latest NVIDIA Turing graphics processors, up to the GeForce RTX 2080, allowing gamers to take their visual experiences to new levels," said Razer Co-Founder and CEO Min-Liang Tan. "Fluid, lifelike visuals are displayed on the expansive 15.6-inch Full HD panel with refresh rates of 144Hz, and the compact Max-Q design makes the laptop perfect for gamers on-the-go."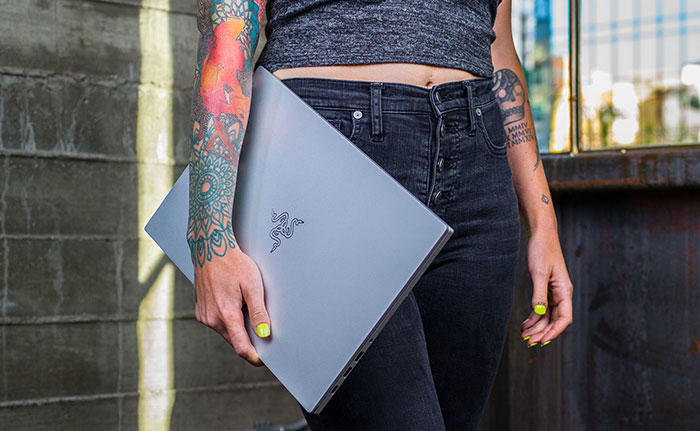 According to Razer, the Razer Blade 15 remains the "world's smallest 15.6-inch gaming laptop," and now it is even more powerful, with the inclusion of the latest 8th Gen Intel Core i7-8750H 6 core processor, 16GB of RAM (supports up to 64GB), up to 512GB SSD (supports up to 2TB), Windows Hello IR camera, plus options including RTX 20 series GPUs.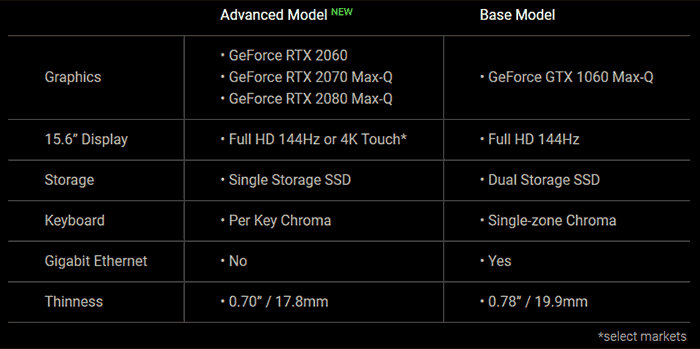 The new Advanced Models of this 15-inch gaming laptop come with the choice of RTX 2060 (6 GB GDDR6), RTX 2070 (8 GB GDDR6), or the RTX 2080 (8 GB GDDR6). Razer says the top two configurations use a Max-Q design GPU "for user comfort" - or rather for thermal considerations. To partner these graphics powerhouses there are also various screen options; most come with a Full HD 100% sRGB panel with refresh rates of 144Hz, but one model includes a 4K 100% Adobe RGB touch panel. At the CES 2019 Razer will also showcase a Razer Blade 15 with 240Hz panel, and another with a 4K OLED panel - but these are not going to be for sale, for now.
Whichever Advanced Model you choose, Razer says that you will get a laptop with minimal footprint and is just 0.7-inches thick. The chassis is CNC-milled from a single aluminium block and comes with a scratchproof anodised finish. To keep this compact and thin chassis effectively cooled, Razer deploys its vapour chamber technology on the CPU, GPU, and other heat sensitive components. Additionally, ultra-thin nanoparticle material and graphite-based server grade thermal interfaces are used. Rounding off the cooling solution Razer uses 0.1mm thin fin high-performance low-noise fans to expel hot air out of the back of the chassis.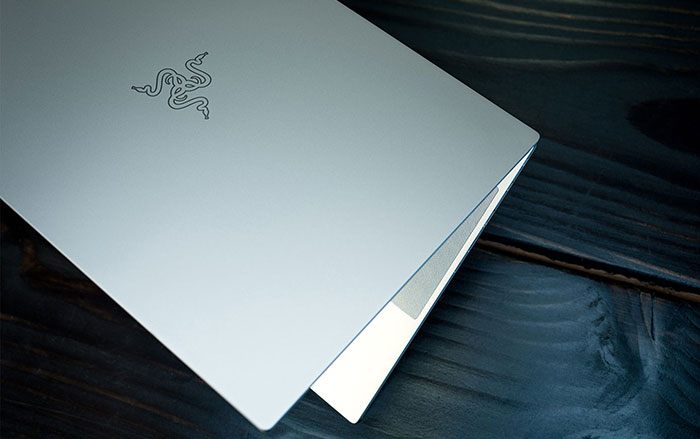 Before I list the models and respective pricing, it is worth mentioning the rest of the laptop's specs such as; anti-ghosting keyboard with Razer Chroma lighting, the large clickable precision glass touchpad, the 80Wh battery, dual front-firing speakers with Dolby Atmos, Mini DisplayPort, HDMI, and Thunderbolt 3 display connectors, 3x USB 3.1 ports, 3.5mm headphone jack. Razer will also be selling a Razer Blade 15 Mercury White edition in select stores / markets*.
FHD(144Hz)/i7-8750H/RTX 2060/16GB/512GB – $2,299.99
FHD(144Hz)/i7-8750H/RTX 2070/16GB/256GB – $2,399.99
FHD(144Hz)/i7-8750H/RTX 2070/16GB/512GB – $2,599.99
4K(Touch)/i7-8750H/RTX 2070/16GB/512GB* – $2,899.99
FHD(144Hz)/i7-8750H/RTX 2080/16GB/512GB – $2,999.99
Mercury Edition:
FHD(144Hz)/i7-8750H/RTX 2060/16GB/512GB* – $2,349.99
FHD(144Hz)/i7-8750H/RTX 2070/16GB/512GB* – $2,649.99
GeForce RTX-powered laptops will be available starting from 29th January from the likes of Acer, Alienware, ASUS, Dell, Gigabyte, HP, Lenovo Legion, MSI, Razer and Samsung. If you buy an RTX 2080 powered model from a participating retailer you will get both Battlefield V and Anthem free. GeForce RTX 2070 or RTX 2060 laptop models come with a choice of either title.