Microsoft has revealed some background details about the soon-to-launch Samsung Galaxy Book2. In brief, this is a new Always Connected PC (AKA Cellular PC or Snapdragon PC) running Windows 10, and it is powered by Qualcomm's latest Snapdragon 850 for improved performance and battery life.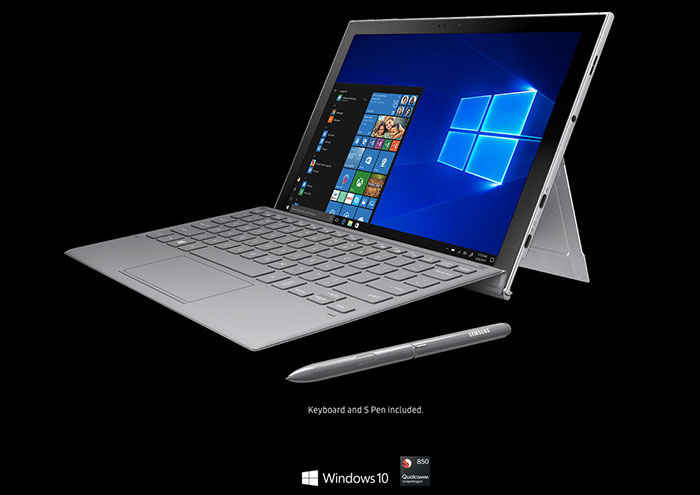 If you own a laptop for work on the go, then thin and light physical qualities, long battery life, and extended mobile connectivity (thanks to features like gigabit LTE support), are highly desirable. This is what Microsoft, Qualcomm and hardware partners wish to deliver. The first generation of the devices were launched almost a year ago, delivering 'impossibly thin' forms, boasting 20hr+ battery life, 30hrs connected standby, and instant-on resume features. However the designed-for-mobile SD835 inside was seen by some as a bit underpowered.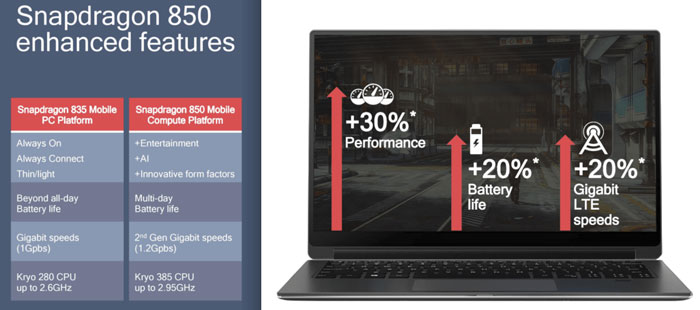 A couple of months ago we saw some leaked benchmarks that indicated the SD850 was indeed faster than the SD835 in a Windows environment but perhaps not quite as good as Qualcomm's presentation slides (e.g. above) attested.
Features of the new upcoming Samsung Galaxy Book2, as highlighted by Microsoft, include the following:
12-inch 2K Super AMOLED touch display
Qualcomm Snapdragon 850
Fast gigabit LTE
Adaptive Fast Charging
20hr+ battery life
Dolby Atmos audio and speakers tuned by AKG
Fingerprint scanner
Rear/front cameras
Matching backlit keyboard plus pressure sensitive S Pen (neither needs charging)
Windows 10 in S Mode
Samsung Flow file transfers, sync and messaging with Galaxy smartphones
You can watch a video presentation of the new Samsung Galaxy Book2, that Microsoft shared on Facebook, here.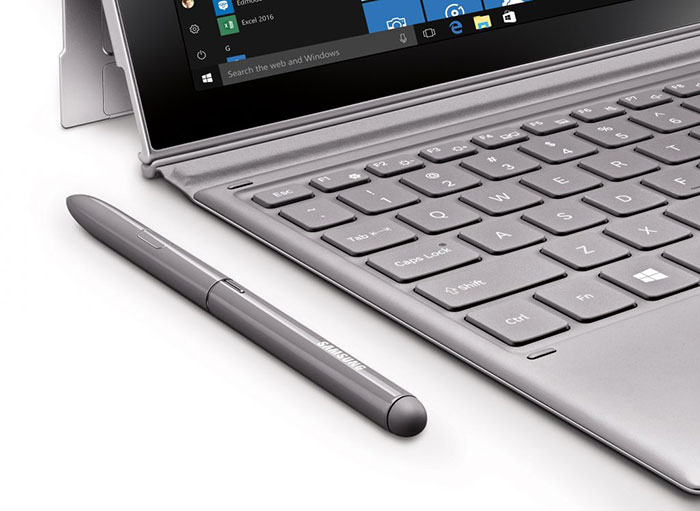 Samsung will make this convertible PC available from 2nd November. It will be available from outlets like Amazon, Microsoft and others (including some telecoms companies like Verizon, Sprint and AT&T), as well as direct from Samsung. Pricing starts at $999 and the machine comes with a keyboard and S Pen.