Razer has announced an updated version of its Razer Blade 15 for Fall, or Autumn.The updates are designed to deliver greater storage and connectivity options to "the world's smallest 15.6-inch gaming laptop". This new 'base model' and a limited edition Mercury White model are both based around an 8th Gen Intel Core i7-8750H Processor (6 Cores / 12 Threads, 2.2 GHz / 4.1 GHz), and and GeForce GTX 10 Series Max-Q GPUs – just like the Blade 15 machines from earlier this year. As a reminder, HEXUS reviewed the Razer Blade 15 (2018) back in June.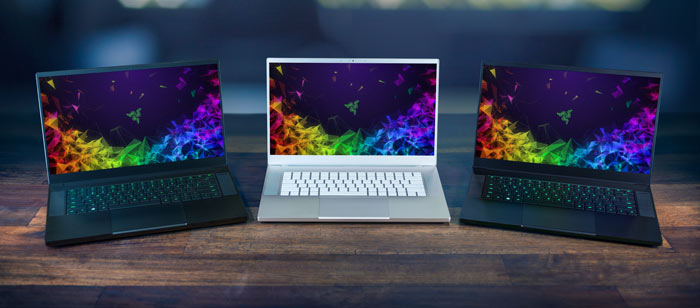 "With the Razer Blade 15 we created the world's smallest 15.6-inch gaming laptop and set a new precedent for the ideal mobile gaming experience," wrote Razer Co-founder and CEO Min-Liang Tan in a press release emailed to HEXUS today. "We listened to feedback from our fans and we have expanded on that experience with a new colour option, Ethernet capability, more storage configurations and a more affordable price."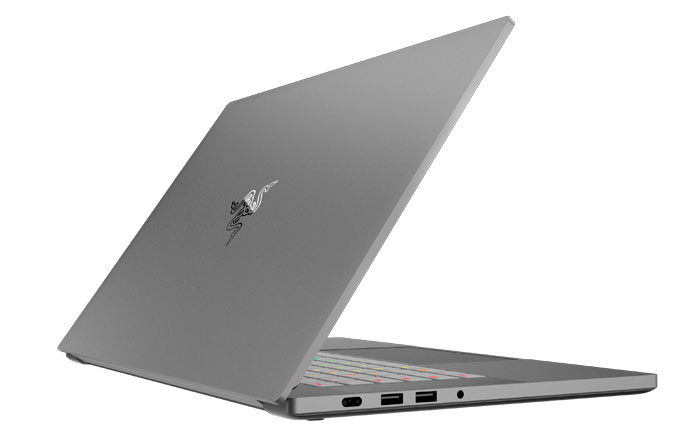 The new Razer Blade 15 offers the following new highlights over its predecessor which is just a few months old:
Dual storage configuration with an M.2 SSD + 2.5-inch HDD
A new single-zone RGB keyboard that supports full key backlighting Powered by Razer Chroma
A Gigabit Ethernet port for enhanced connectivity
A bespoke heat pipe thermal management system
A matte Mercury White limited edition with faster screen, more storage and more powerful GPU option
Standard features carried though from the previous model include; the Intel Core i7-8750H CPU, a choice of Nvidia GeForce GTX 1060 or 1070 Max-Q design graphics (Black model only has GTX 1060 option), CNC aluminium chassis, and the features listed in the table below. Two other important differences between the standard base model and white version are:
The Full HD screen in the white model runs at up to 144Hz, while the black version uses a 60Hz panel.
The white model has a 80Wh battery, the black base version a 65Wh battery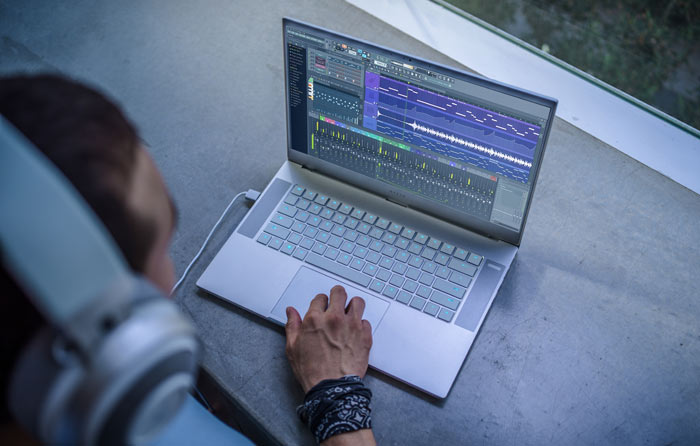 Razer says the laptops will be available in limited quantities during Q4 direct from Razer US, Canada and China. The limited edition white model will be priced at $2199 or $2599 depending upon your GPU choice. The base model will cost $1599 or $1799 depending on your storage configuration.
RAZER BLADE 15 BASE MODEL

RAZER BLADE 15 MERCURY WHITE LIMITED EDITION

8th Gen Intel® Core™ i7-8750H processor, (6 Cores / 12 Threads, 2.2 GHz/4.1 GHz)
15.6-in. Full HD 60 Hz (1920 x 1080), 100% sRGB, matte screen w/ 4.9 mm bezel, factory calibrated
NVIDIA® GeForce® GTX 1060 Max-Q design (6 GB GDDR5 VRAM, Optimus™ Technology)
16 GB Dual-Channel system memory (DDR4, 2667 MHz), 32 GB maximum support
Storage Options, expandable (1x m.2, 1x 2.5-inch):
128 GB SSD (SATA-III) + 1 TB HDD (5400 rpm)
256 GB SSD (NVMe PCIe 3.0 x4) + 2 TB HDD (5400 rpm)
Windows® 10 Home (64-bit)
Gigabit Ethernet
Intel® Wireless-AC 9260 (IEEE 802.11a/b/g/n/ac, and Bluetooth® 5 connectivity)
Mobile Intel® HM370 Chipset
Thunderbolt™ 3 (USB-C™)
3x USB 3.1
Mini DisplayPort 1.4
Full key, single-zone RGB Powered by Razer Chroma™ anti-ghosting keyboard
Glass touchpad (Microsoft Precision Touchpad)
Razer Synapse 3 compatible
HDMI 2.0 audio and video output
Built-in front firing stereo speakers
3.5 mm headphone/microphone combo port
Built-in webcam (1 MP / 720p) with array microphone
Intel® Platform Trust Technology (Intel® PTT) security embedded
Built-in 65 Wh rechargeable lithium-ion polymer battery, NVIDIA® Optimus™ support (up to 6 hours)
Kensington™ Security Slot
0.78 in. / 19.9 mm (Height) x 13.98 in. / 355 mm (Width) x 9.25 in. / 235 mm (Depth)
Approximately 4.48 lbs. / 2.03 kg
Compact 180 W power adapter

Full HD 60Hz with NVIDIA GeForce GTX 1060 Max-Q design and 128 GB SSD + 1 TB HDD – $1,599
Full HD 60Hz with NVIDIA GeForce GTX 1060 Max-Q design and 256 GB SSD + 2 TB HDD – $1,799

8th Gen Intel® Core™ i7-8750H Processor (6 Cores / 12 Threads, 2.2 GHz / 4.1 GHz)
15.6-inch Full HD 144 Hz (1920 x 1080), 100% sRGB, matte screen w/ 4.9 mm bezel, factory calibrated
GPU choice
NVIDIA® GeForce® GTX 1060 Max-Q design (6 GB GDDR5 VRAM, Optimus™ Technology) OR
NVIDIA® GeForce® GTX 1070 Max-Q design (8 GB GDDR5 VRAM, Optimus™ Technology)
16 GB Dual-Channel system memory (DDR4, 2667 MHz), 32 GB maximum support
512 GB PCIe SSD, 2 TB maximum support
Windows® 10 (64-bit)
Intel® Wireless-AC 9260 (802.11a/b/g/n/ac) and Bluetooth 5
Thunderbolt™ 3 (USB-C) x 1
USB 3.1 port x 3 (SuperSpeed)
Mini Display Port 1.4
Per key RGB Powered by Razer Chroma™ anti-ghosting keyboard
Glass touchpad (Microsoft Precision Touchpad)
Razer Synapse 3 compatible
HDMI 2.0b audio and video output
Built-in front firing stereo speakers
3.5 mm headphone/microphone combo port
Built-in webcam (1 MP/720p) with array microphone
Intel® Platform Trust Technology (Intel® PTT) security embedded
Built-in 80 Wh rechargeable lithium-ion polymer battery, NVIDIA® Optimus™ support (up to 6 hours)
GPU choice:
[GeForce GTX 1060] 0.66 in. / 16.8 mm (Height) x 13.98 in. / 355 mm (Width) x 9.25 in. / 235 mm (Depth)
[GeForce GTX 1070] 0.68 in. / 17.3 mm (Height) x 13.98 in. / 355 mm (Width) x 9.25 in. / 235 mm (Depth)
Approximately 4.56 lbs. / 2.07 kg
Compact 200 W/230 W power adapter

Full HD 144 Hz with NVIDIA GeForce GTX 1060 Max-Q design and 512GB SSD – $2,199
Full HD 144 Hz with NVIDIA GeForce GTX 1070 Max-Q design and 512GB SSD – $2,599