Nvidia introduced its Max-Q design laptops back in May last year, just ahead of the Computex show. The idea was to enable the creation of powerful gaming laptops as thin as 18mm. At launch the Max-Q designs were limited to GeForce GTX 1080, 1070 or 1060 GPUs - perhaps because only the higher-end of the market would be OK with the premiums required to buy the Max-Q machines. Now things are set to change, as Nvidia seems to have decided to release GTX 1050 Ti Max-Q components.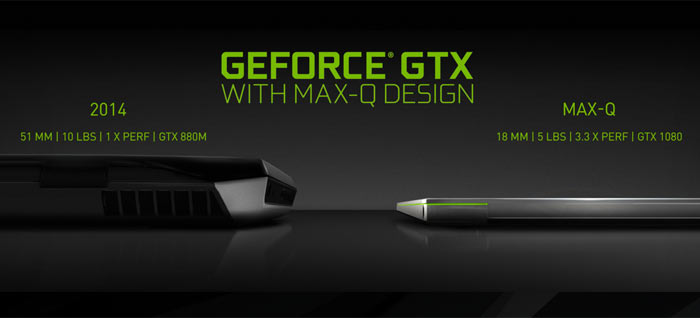 Like previous Max-Q GPUs we expect the GTX 1050 Ti Max-Q to be released with lower clock speeds than standard GTX 1050Ti GPUs. This decreases the thermal output of the graphics chip while offering increased performance per watt. Last but not least, ultra slim cooling solutions round off the Max-Q design, making them even better for laptop designs.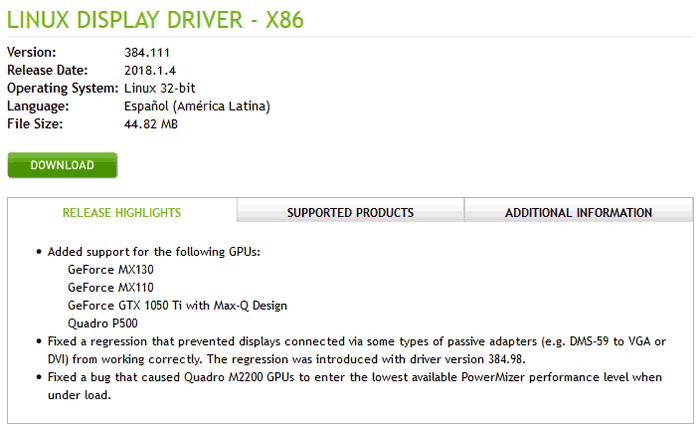 Only a week ago we saw Intel share a good amount of detail regarding its Kaby Lake-G chips with integrated AMD Radeon RX Vega graphics. Most welcome of all, it shared some benchmarks which showed that its G-Series processors with RX Vega M GL graphics easily beat the competition with GTX 1050 graphics equipped. (Another comparison chart showed RX Vega GH graphics elbowing past GTX 1060 Max-Q graphics).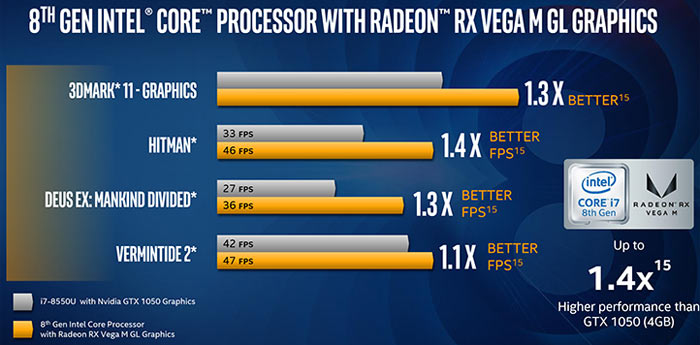 In the coming months the competition of the GTX 1050 Ti Max-Q GPU against the Intel i7-8706G, Intel i7-8705G, and Intel i5-8305G; and the GTX 1060 Max-Q GPU against the Intel i7-8809G, and i7-8709G should be good for consumers. As the HEXUS editor concluded, in his in-depth look at the Core G-Series processors, Nvidia has a lot to lose if its grip of the £800-£1,200 gaming laptop market is weakened.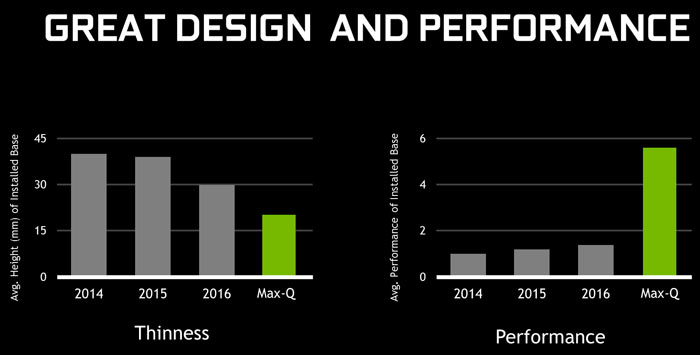 If you are interested in Max-Q laptop performance, don't forget that HEXUS has published three thorough reviews of the Gigabyte Aero 15X, the Aorus X7 v7, and most recently the PC Specialist Defiance XS.