Ahead of the CES 2018, Lenovo has released outline details of updates coming to its ThinkPad T, X and L Series for 2018. Throughout the range consumers will find thinner and lighter designs than ever before, with 8th Gen Intel Core (Kaby Lake Refresh) processors, greater support for biometric security, Thinkshutter physical webcam covers, and USB Type-C charging. Additionally there are a couple of new ThinkVision displays coming, and a new ThinkPad Docking Station.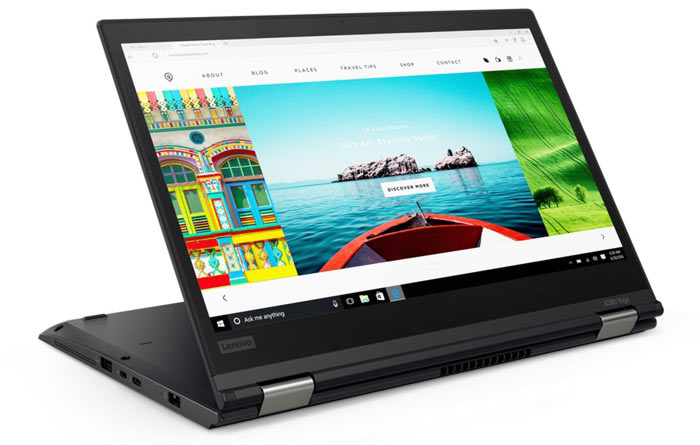 ThinkPad X range introductions include the X280 and X380. These devices are mil-spec tested and feature rapid charge to get you back on the road in double quick time. According to Lenovo's own testing a new ThinkPad X can regain up to 80 per cent battery capacity in 60 minutes, and the X280 and X380 offer up to 16.6 and 13.6 hours of battery life respectively.
Compared to predecessors the new ThinkPad X models are up to 20 per cent lighter and 15 per cent thinner. The X380 (pictured above) is a Yoga model with the 360 degree hinge that implies and also includes an active pen plus IR camera supporting Windows Hello.
The ThinkPad X280 starts at US$999, and the X380 Yoga starts at US$1,459, both available from January 2018.
ThinkPad T machines are all improved with IR cameras, fingerprint readers and ThinkShutter Camera Privacy. These business class machines can keep you connected on the road with extended battery options of up to 27 hours.
The most powerful of the three new machines is the T580 which can optionally come packing discrete graphics to push pixels swiftly to its up-to UHD display. For those who value portability the ThinkPad T480s is built to appeal, weighing just 1.3Kg. Lenovo's ThinkPad T480 starts at US$989, the T480s starts at US$1,269 and the T580 starts at US$1,079, all available starting January 2018.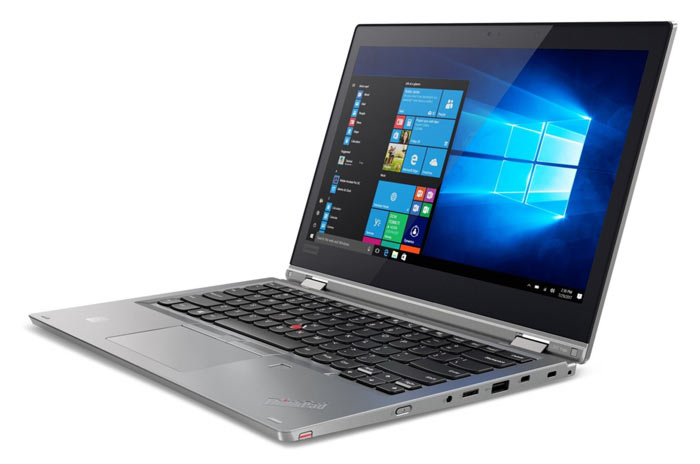 ThinkPad L series laptops are designed for general purpose appeal, being versatile and good value. Four such machines have been revealed by Lenovo; the ThinkPad L380 Yoga (picktured above), ThinkPad L380, ThinkPad L480, and ThinkPad L580. They are all designed to be thinner and lighter than ever with the latest Intel processors, optional touch displays and docking solutions available. Available from February 2018, the ThinkPad L380 Yoga starts at US$549, L380 starts at US$449, L480 starts at US$779 and L580 starts at US$769.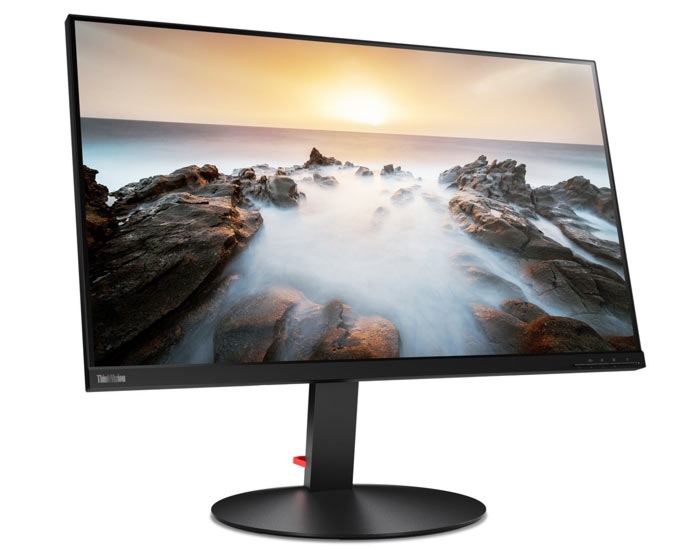 New ThinkVision monitors might also be of interest to HEXUS readers. There is a 24-inch model, the X24, with thin 1.1mm bezels, sporting an IPS panel and 96 percent sRGB colour gamut. The larger P32u is a 32-inch UHD 4K model with near-edgeless design. It features Thunderbolt 3 In and Out ports for daisy-chain capability and an ergonomic adjustable stand. The new ThinkVision monitors are priced at US$249 (January) and US$ 1349 (March) respectively.
Additionally Lenovo released some details about the new Lenovo Tablet 10 with detachable keyboard and the ThinkPad Ultra Docking Station with one-touch slide-to-connect mechanism compatible with a wide range of new and existing ThinkPads.