Have you ever considered how your choice of peripheral interface conforms with your religious beliefs? We didn't think so, but apparently the members of an evangelical sect in Brazil has, having outlawed the use of USB by its members because it is heavily implicated with the devil.
According to Bobolhando (courtesy of The Guardian), followers of the cult Paz do Senhor Amado ('Peace of the beloved Lord') have been forbidden from using the interface because of its trident-shaped logo.
The sect's founder, Apostle Welder Saldanha explained that "the symbol of [USB] is a trident, which is used to torture souls that go to hell. Use only a symbol of those shows that all users of that vile technology are actually worshipers of Satan."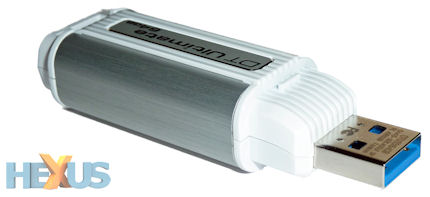 Forbidden data storage
Efforts are apparently being made to help followers purge their homes of the technology and replace it with something more suitable. It would appear that FireWire, serial and PS2 connections are all acceptable, though Bluetooth is considered to be the best alternative. The wireless standard has been selected because "blue was the colour of the eyes of our saviour Jesus Christ". It's not clear if wireless USB - which has a different logo - is any less satanic.
Not being able to use USB will obviously limit the followers's choices for portable data-storage, but really, that's a small price to pay to bring your computer one step closer to the divine.