Nvidia Korea chief Yoo Eung-joon took part in a press conference in Seoul yesterday, confirming and outlining several important plans. The headlining news is that Samsung will be producing Nvidia's next-gen GPUs on its 7nm EUV (extreme ultra-violet) production process.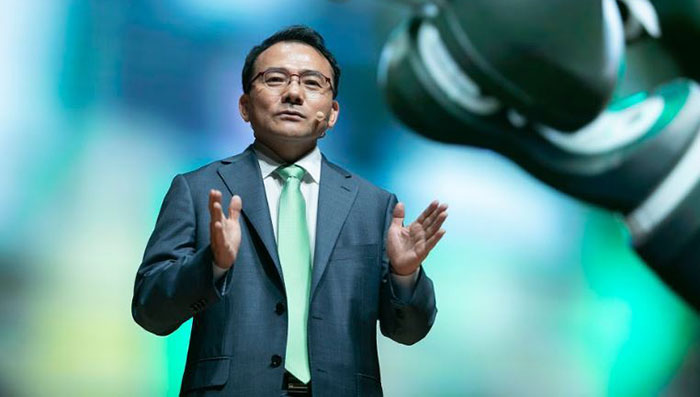 In the words of the Nvidia Korea chief, shared by The Korea Herald, "It is meaningful that Samsung Electronics' 7-nanometer process would be used in manufacturing our next-generation GPU," said Yoo at the press conference. "Until recently, Samsung has been working really hard to secure (partners) for foundry cooperation."
Samsung currently wears the crown of the world's largest chipmaker, wrested from fierce rival, Taiwan-based TSMC. The move in green-team GPU production from TSMC to Samsung for the next gen Nvidia GPUs was rumoured a few weeks ago by DigiTimes. These 'Ampere' GPUs will be produced in "substantial" numbers by Samsung, as PC enthusiasts might be expecting.
What about the new GeForce RTX Super graphics card GPUs?
Interestingly, yesterday TechPowerUp reported that when it disassembled its review sample GeForce RTX 2060 Super, the supposed 12nm TU106 GPU on the PCB included the word 'Korea' amongst the code names and numbers. It pondered whether Nvidia had started to get some Turing GPUs manufactured at Samsung, and even wondered whether the new TU106 chips were made using 14LPP or 11LPP at Samsung (Samsung does not officially have a 12nm FinFET process).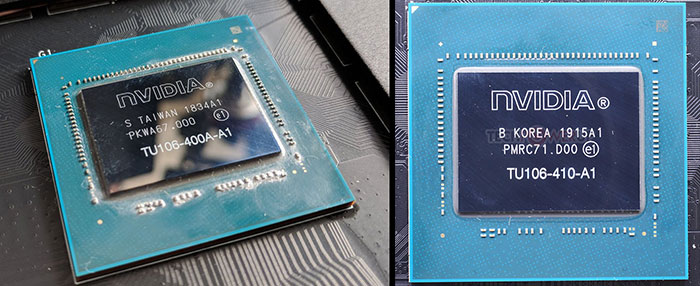 A TU106-400A GPU from a GeForce RTX 2070, and TPU's shot of a TU106-400 from an RTX 2060 Super.
Today, Nvidia got in touch with TPU to clarify the 'Korea' markings. It emailed a statement which said "The answer is really simple and these markings are not new. Other Turing GPUs have had these markings in the past. The chip is made at TSMC, but packaged in various locations. This one was done in Korea, hence why his says 'Korea'."