Dell has announced what it calls "an industry first pilot to use recycled gold from used electronics in new computer motherboards". Among the millions of new motherboards it intends to ship using recycled gold in 2018 will be the ones used in the Latitude 5285 2-in-1 convertible laptop, arriving in the spring. That's not all Dell will be doing with its recycled gold. Dell is working with actress, entrepreneur and activist Nikki Reed to produce a collection of 14- and 18-carat gold jewellery.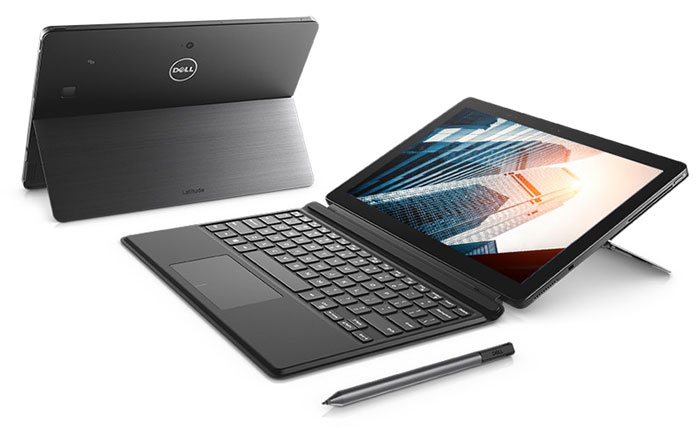 Dell Latitude 5285 2-in-1
Talking about recycling at Dell, vice chairman Jeff Clarke said that Dell is always looking to make the supply chain more efficient and materials innovation is very important to this goal. Previously Dell recycled plastic, and carbon fibre and now uses recycled e-waste gold. "When you think about the fact that there is up to 800x more gold in a ton of motherboards than a ton of ore from the earth, you start to realise the enormous opportunity we have to put valuable materials to work," said Clarke. Furthermore, environmental partner Wistron GreenTech operations have a 99 per cent lower environmental impact than traditionally mined gold, we are informed.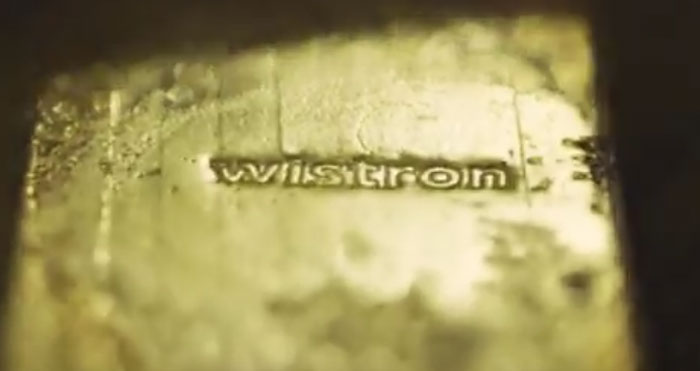 In the USA only 12.5 per cent of e-waste is currently recycled and Americans throw away $60 million in gold and silver every year through unwanted phones alone. Recycling this e-waste properly has both cost and environmental benefits.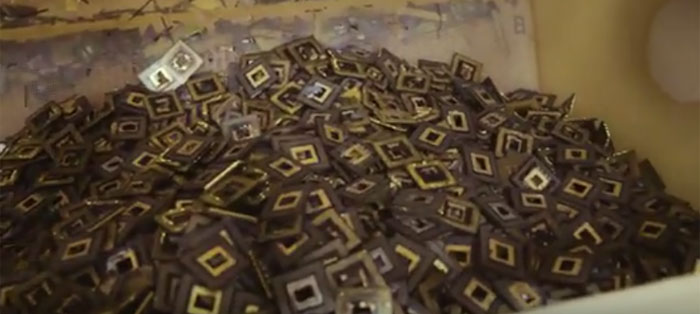 It sounds like Dell will have plenty of e-waste gold to spare as even though it aims to use this resource for millions of new motherboards, it has allocated some of its 14- and 18-carat gold to a collaborative project with Nikki Reed of Twilight fame.
The Circular Collection by Bayou with Love and Dell is a new, limited edition jewellery collection made in the US and sourced from gold recovered from Dell's recycling programmes. Rings, earrings and cufflinks, will be showcased at this year's CES. The exhibition will highlight the widespread impact that e-waste, or disposable electronic equipment, has on the environment.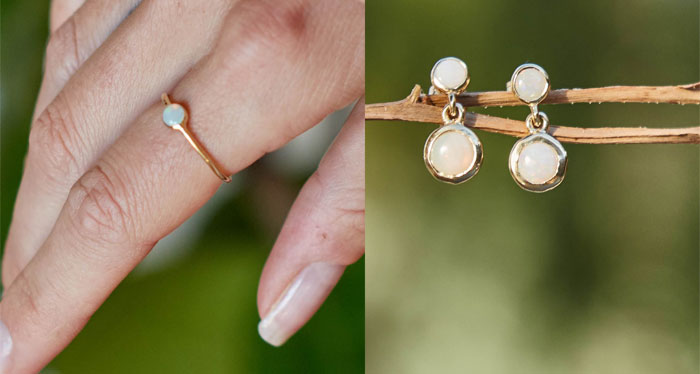 Other Dell CES 2018 news
Just ahead of the CES we saw Dell launch its latest XPS 13 2-in-1 laptop. Now the show has started proper the firm has had a lot more to show off including:
New XPS 15 2-in-1, the most powerful and smallest of its kind, boasts serious horsepower with 8th Gen Intel Core processor with Radeon RX Vega M graphics
New Dell Mobile Connect software wirelessly integrates smartphones and Dell PCs
New Alienware Command Centre manages gaming environment and unlocks full rig performance
Alienware and Dell technology power first eSports training centres for Team Liquid
Updated Latitude portfolio delivers more productivity for mobile professionals
Several new Ultrathin monitors and the Dell Portable Thunderbolt 3 SSD in 500GB and 1TB.