Nvidia lost its Apple Mac tenure with the introduction of the 2014 iMacs and mid-2015 MacBook Pro models. Now it looks like it will again be the turn of the green team to provide GPUs for upcoming Apple computers, in the not-too-distant future. Just ahead of the weekend Bloomberg reported that Nvidia had posted job listings indicating some new Apple computers are being readied with, probably, Pascal graphics technology inside.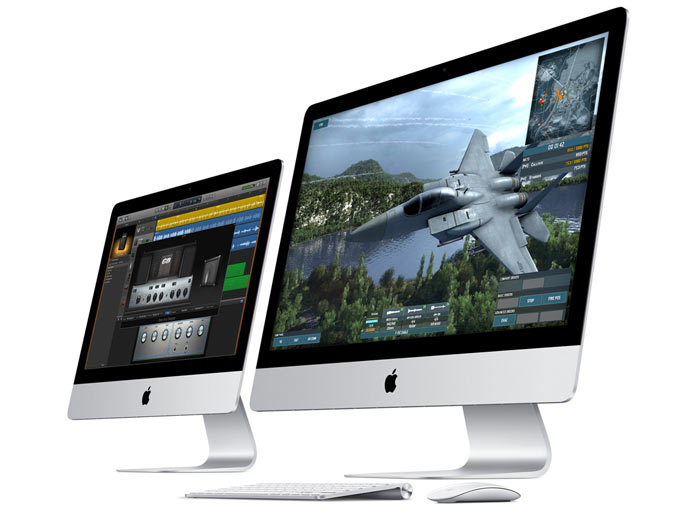 There are three Nvidia job adverts currently live asking for people with the expertise on Macs. Bloomberg says there is one for a Mac software developer, one to join the Nvidia Mac driver development team, and the newest one for a 'METAL compute and OpenCL software engineer – Mac'.
This latest advertised role seems quite significant. In the job description Nvidia says the hired candidate will "help produce the next revolutionary Apple products". The engineer will be implementing and extending METAL and OpenCL on the latest Nvidia hardware and Apple OSX software. Furthermore the hired engineer will be "working in partnership with Apple," writing code that "will define and shape the future of METAL and OpenCL" on Macs.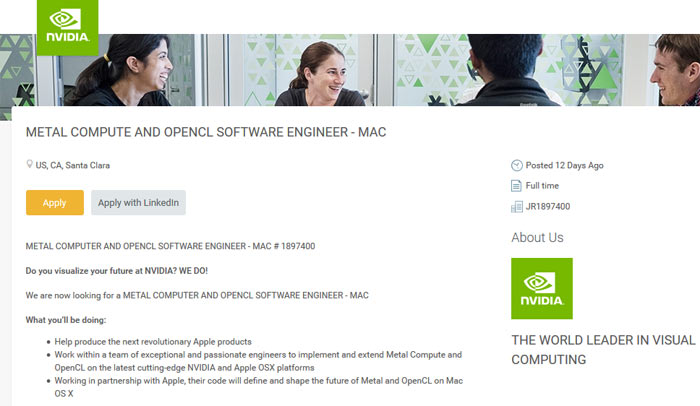 As noted by Bloomberg, most Macs rely on Intel integrated graphics, sometimes with build-to-order upgrades available and with higher end machines offering discrete GPU options by default.
Between 2013 and its latest set of results Nvidia's reliance on its traditional computer graphics base has dwindled as it pushes into professional visualisation, data centre, and automotive businesses. Nevertheless, it will likely be pleased if it can steal back its Apple Mac business from rival AMD. According to rough calculations by the Motley Fool, winning back the Apple Mac GPU business could net Nvidia approximately $100 million in revenue per annum.