Gigabyte GeForce GTX 1080 Xtreme Gaming graphics card
Gigabyte has posted a teaser for its upcoming GeForce GTX 1080 Xtreme Gaming graphics card on its Facebook page. A poster image is headlined "something XTREME is coming", and shows a silhouette of a graphics card. The bottom of the poster provides the ETA of the graphics card: June 2016.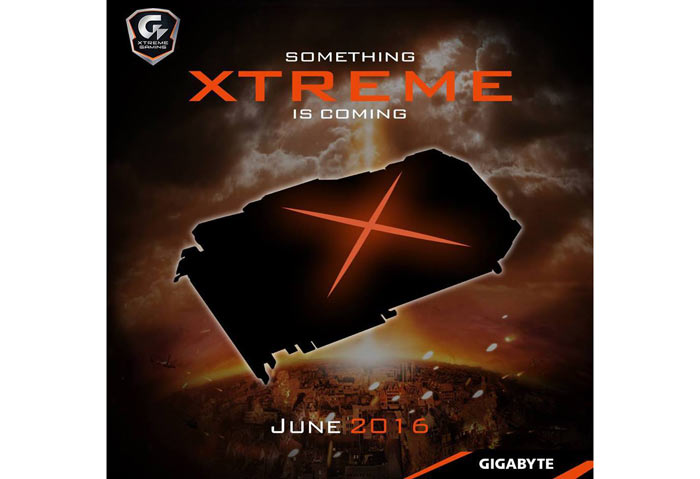 Graphics card leaks and tips site VideoCardz has played about with the above image and reckon that Gigabyte has simply used a silhouette of the GTX 980 Ti XTREME graphics card as the basis for this image. Whether that reveals anything about the design of the finished Gigabyte GeForce GTX 1080 Xtreme Gaming graphics card is open to interpretation. Nevertheless, we can expect a "top grade custom PCB" based GeForce GTX 1080 and/or GTX 1070 card from Gigabyte in June, according to the firm's replies on FB.
GeForce GTX 1080 Founders Edition graphics cards
The first Nvidia GeForce GTX 1080 graphics cards will be the 'Founders Editions'. These come with the angular Nvidia reference cooler, and as reference designs will become available first. To be on the bleeding edge costs a premium, however, and these Founders Editions cost up to $100 more (GTX 1080, available from 27th May) and $70 more (GTX 1070, available from 10th June). To be clear the premium is for earlier availability and the Nvidia reference cooler – third party cooler designs, such as the Gigabyte GeForce GTX 1080 Xtreme Gaming graphics card mentioned above are expected to be both cheaper and more efficiently cooled.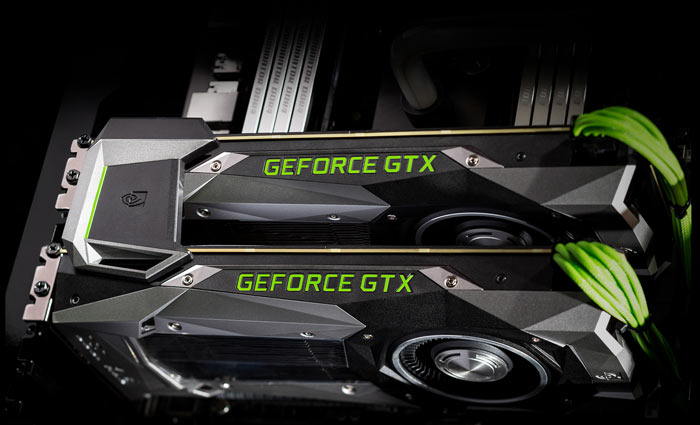 Almost as soon as the Nvidia presentation was over on Friday/Saturday the first Founders Editions were announced. ZOTAC started to advertise its card straight away. Since then Gigabyte, GALAX and Inno3D have all published snippets about their upcoming GTX 1080 cards based upon Nvidia's reference cooler. Further brands such as Asus, Colorful, EVGA, Gainward, MSI, Palit, and PNY are expected to follow suit shortly.