More pictures, leaks and hearsay concerning the Nvidia GeForce GTX 960 graphics card have emerged. Additionally, for the first time, we have some early benchmark figures for this as yet unofficial GTX 900 series board.
Let's start by perusing the alleged benchmarks. These come from a Chinese site called PCEVA. A forum member by the name of RoyalK posted some screenshots showing 3DMark 11 benchmark results, which are said to be of the Nvidia GeForce GTX 960. He published the results despite Nvidia asking him to sign an NDA, but said they are "for reference only," according to the blurb on that linked page.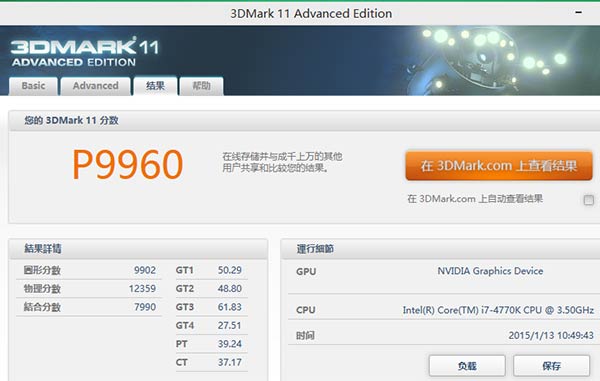 A system powered by an Intel Core i7-4770K combined with this unannounced graphics card managed a 3D Mark 11 performance mode score of P9960 and an extreme mode score of X3321. RoyalK added that the benchmarked card's power consumption was about 120W and kindly provided a screenshot of the GPU-Z information pages (below).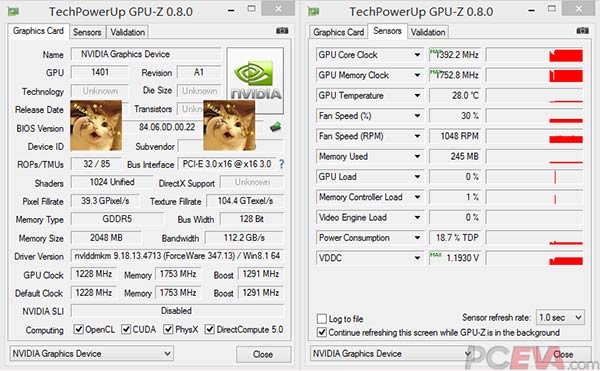 For pictures and box shots of upcoming Nvidia GeForce GTX 960 SKUs from several manufacturers Videocardz has come up trumps again. The site has exposed a Gigabyte GeForce GTX 960 G1 GAMING card, Inno3D GeForce GTX 960 OC and iChill GTX 960 Air Boss Ultra cards and a number of KFA2 GeForce GTX 960 series cards.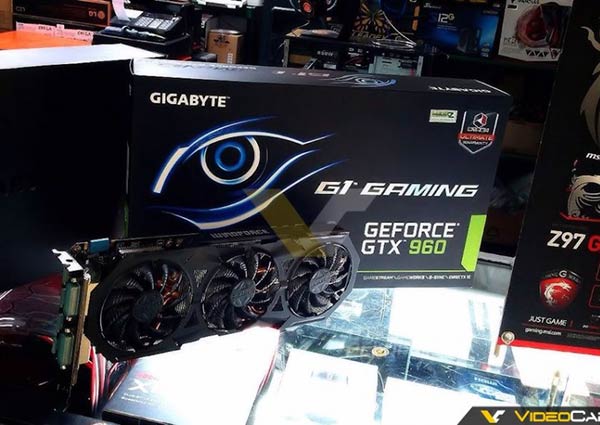 The pictured cards and their packaging ranges from the triple fan cooled Gigabyte, shown above, which also sports six display outputs (one more DVI than most other cards). Appealing to a slightly different market KFA2 looks like it has produced a mini-ITX version of GTX 960. Despite its dimensions its still factory overclocked. Of course mini-ITX versions of the more powerful GTX 970 exist, so such a form factor GTX 960 shouldn't be a challenge to board makers.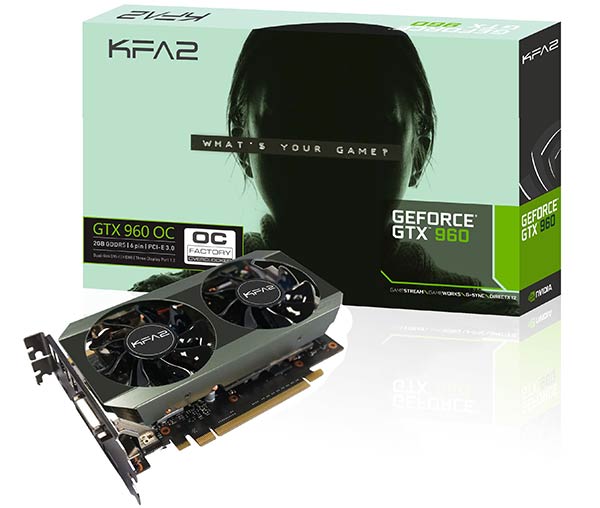 With the rate of release of the GeForce GTX 960 leaks will there be any surprises left when/if such a card is launched? Of course none of the above information is official or from particularly trusted sources so it's always good to wait for the official release info, reviews and pricing information from sites like HEXUS before drawing conclusions, let alone to make or break any buying decisions.