Custom-cooled and factory-overclocked variants of NVIDIA's excellent GeForce GTX 680 are starting to arrive in stores, but for those of you who are itching to spend the big bucks, EVGA's 680 Hydro Copper might be the one you've been waiting for.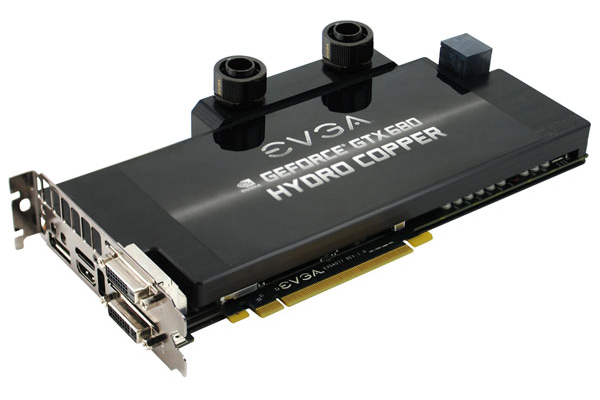 The card, expected to arrive at retail this week carrying a mind-boggling $700 MSRP (roughly £530 inc. VAT), is one of the first liquid-cooled GTX 680s to become available and promises to lower operating temperature "by as much as 50 per cent."
A water-cooling system is of course required, but if you're looking to update your loop with NVIDIA's best, EVGA's card touts an end-to-end waterblock equipped with a chrome-plated electrolytic C110 copper base.
And, as expected, that extra cooling potential allows for a healthy out-the-box overclock, with EVGA opting to ship the Hydro Copper with a 1,150MHz base clock and a 1,215MHz boost clock. A pair of 8+6 pin PCIe connectors are at hand to supply power, and continuing the upward trend, the card's 2GB frame buffer also comes factory overclocked to run at an effective 6,300MHz.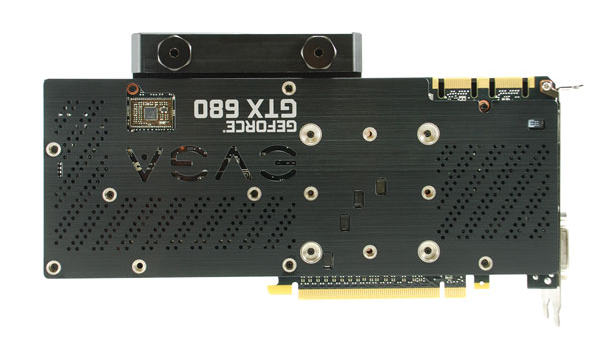 Fast and sexy, but you might not want to get the credit card out just yet as EVGA will be following up with a more spectacular model dubbed the GTX 680 Hydro Copper Classified. There's still no release date for that top-of-the-range option, but we do know that the Classified card will arrive with a beefed up 4GB frame buffer.