It's now been a week since the launch of NVIDIA's Kepler architecture and the general availability of the GeForce GTX 680 and, already, EVGA has announced an overclocked variation of the card that recently blew us away in benchmarking.
The new card is the EVGA GeForce GTX 680 SC (SuperClocked), which, whilst retaining the appearance of the standard 680, will feature a boost in GPU performance from 1006MHz to 1058MHz, along with a fairly significant move from a 6008MHz to 6208MHz memory clock.
EVGA will also be releasing the GeForce GTX 680 SC+, which, whilst sharing the same speeds as the standard SC model, will feature a backplate for additional cooling, enabling card owners to, hopefully, push their overclocking even further, which, for those that read our review of the GTX 680, will remember is already pretty far.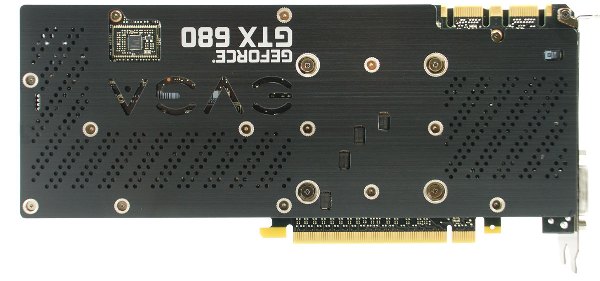 The SC model is due in stock today on Scan and is priced at £467.62, the SC+ is expected in the near future, with a likely £5 - £10 premium.