NVIDIA's Jen-Hsun Huang is taking to the stage in Las Vegas to demonstrate what the company has planned for 2011. He seems to have some pretty high hopes for the announcements this year and thinks it could be one of the GPU-maker's most memorable ever.
In the past, computing happened at home, on the PC, but in the 2000s came the Internet revolution, and now there's a mobile revolution making accessible, affordable computing available everywhere. And the rate of growth of mobile devices - especially compared to the PC market - is staggering. So there is a paradigm shift from x86 PCs being sold by manufacturers to ARM-powered mobile devices sold by a service provider, he says.
This means that the big focus is Tegra 2. The dual-core chip is being positioned for devices that are computers first and phones second, and there are going to be a ton of announcements this week putting the chip in cars, tablets, phones and more.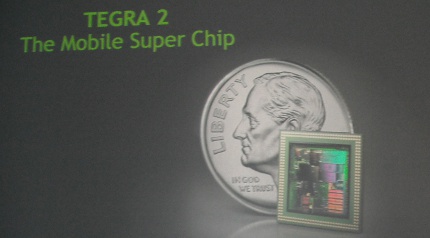 But Jen-Hsun wants to talk about so-called superphones today. Yongseok Jang from LG then came to the stage to introduce - or perhaps reintroduce - the Optimus 2X, the first phone to be powered by NVIDIA's dual-core silicon.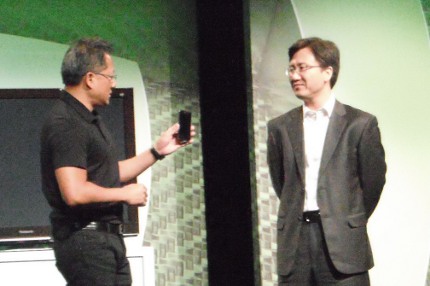 The ability to run Flash is obviously a pretty big feature of Android, and Tegra 2 features GPU acceleration that NVIDIA claims is up to five times faster than a non-GPU-accelerated ARM SoC.
For the next demo, Huang invited game developer Jeremy Steiglitz to the stage, who showed off an online game running on the Unreal 3 engine on a PC, PS3 and Tegra 2-powered phone in the same environment, apparently using the same engine and assets. We then witnessed a game called Soul Craft from Chillingo, that again showed some impressive lighting and other graphical effects running on a smartphone.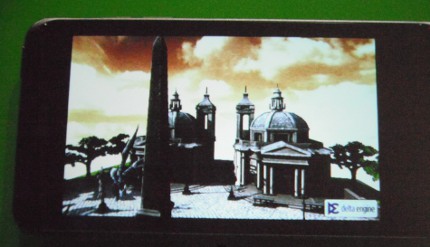 To round things out, Huang gave a quick hint at the Project Denver, a high-performance ARM core designed and built by NVIDIA. This is the world's first fully-fledged CPU - built in collaboration with ARM - designed for the high-performance market, rather than a mobile device. This includes servers, supercomputers and regular PCs and, in conjunction with the rumoured Microsoft announcement of an ARM-compatible version of Windows - which Huang all but confirmed - NVIDIA hopes it will welcome a new era in computing.