Inevitably, the Nvidia GTX 1660 Super has got the pre-launch stage where it appears to have leaked into the official Final Fantasy XV Windows benchmark results browser. As per usual Twitter user Tum Apisak was the first to notice the addition. If you head on over to the FFXV performance charts you will find the result in the '2560 x 1440, High Quality' section about two thirds down the page. The GTX 1660 Super isn't to be found in other tables with varying resolution and quality settings, for now.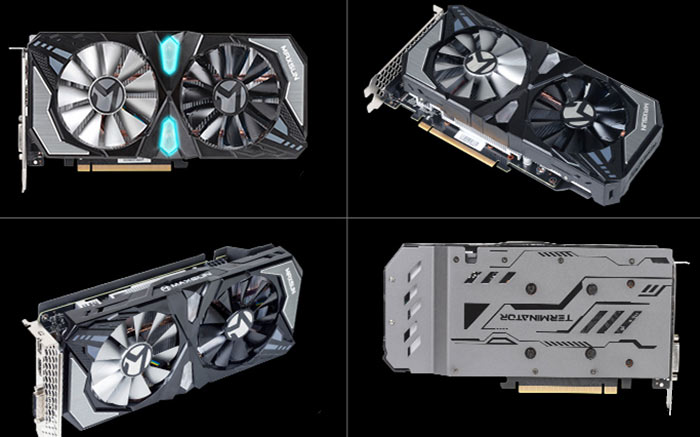 Earlier this week we got what looked like a very credible leak of the Nvidia GTX 1660 Super's specs via a big Chinese online retail outlet called JD.com. Among the professional looking promotional graphics / slides highlighting the qualities of a Maxsun Terminator branded card was a specs list which basically confirmed that the GTX 1660 Super was a GTX 1660 with better memory tech (14Gbps GDDR6 vs 8Gbps GDDR5). This memory subsystem change results in a big uplift in memory bandwidth - 336GB/s compared to 192GB/s for the reference GTX 1660 with GDDR5.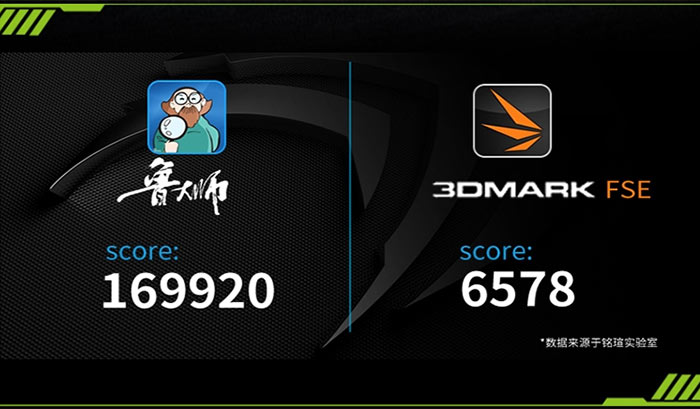 How does a GTX 1660 Super perform in PC gaming? The Maxsun product page shared that the card scored 6578 in 3DMark FSE, and now we have a nice comparison provided via the FFXV for Windows online benchmarks database.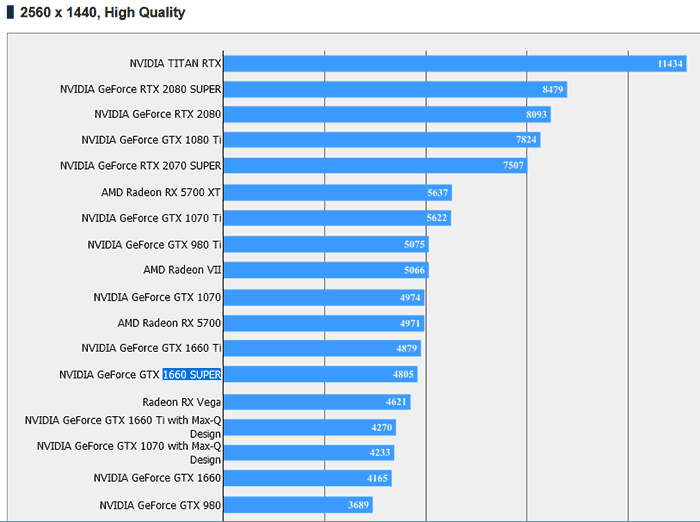 I've cropped the chart above to feature the as yet to be launched GTX 1660 Super alongside some other common / popular GPUs - and to simply make it less tall. Strikingly, the GTX 1660 Super scores just 2 per cent below the GTX 1660 Ti - though there is purportedly a significant US$50 price gap. On the other hand the new Super edition is approx 15 per cent faster than the regular GTX 1660 with its DDR5 memory and price of just $10 lower. Perhaps Nvidia will massage the pricing structure in the coming weeks, especially as shipments of the AMD Radeon RX 5500 start to appear and populate retail stores / websites.