A listing at a prominent Chinese online tech retailer appears to confirm the existence of, and example upcoming specs of, the Nvidia GeForce GTX 1660 Super graphics card. Nvidia's first non-RTX Super graphics card has been regularly popping up in leaks and rumours in recent weeks and this latest retailer gaffe all but confirms it is due to land in the near future, and what the precise specs will be.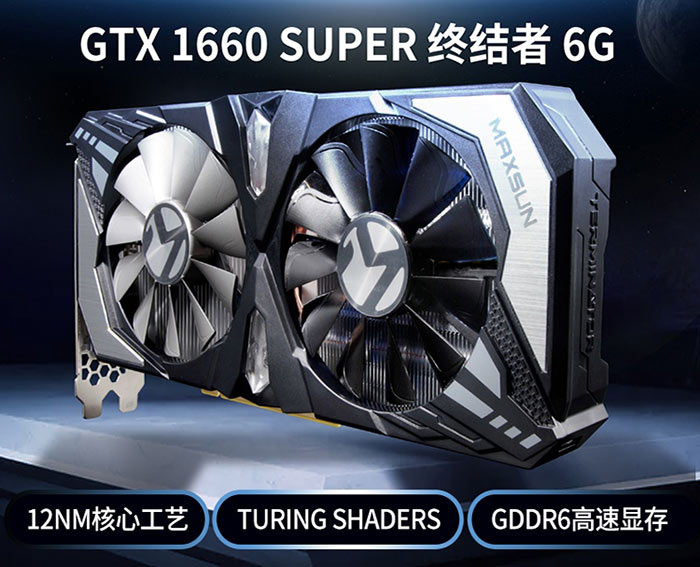 Prolific Twitter-based unearther of tech gems @momomo_us shared a listing of a Maxsun branded Nvidia GeForce GTX 1660 Super on JD.com. At the retail site we get more than a smattering of textual specs, a bevy of professional looking promotional slides are to be found as one scrolls down the page. Even if you can't read Chinese, it is pretty easy to extract the Anglo-Saxon-friendly cold-hard-specs from the blurb.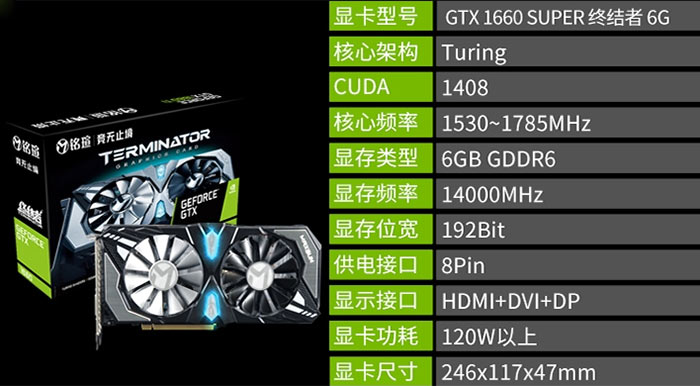 The Maxsun Terminator GeForce GTX 1660 Super is a twin fan RGB lit design sporting the firm's logo on the centre fan spindle. This card features 1408 CUDA cores with a GPU clock of between 1530 and 1785MHz. The GPU is accompanied by 6GB of GDDR6 running at effective 14Gbps, on a 192-bit bus. This Maxsun Terminator example sports a single 8-pin power connector (120W TDP) and one each of HDMI, DVI and DP port. It measures 246mm long, 117mm tall and 47mm thick. The key tech specs line up nicely with leaks we have previously seen.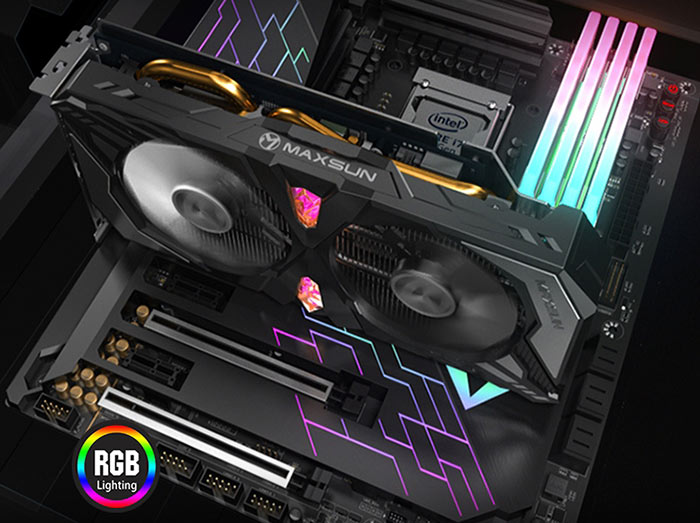 Want to know the Nvidia GeForce GTX 1660 Super release date and price? Today VideoCardz claimed that the latest Super edition will be launched on Tuesday 29th October - just a week from now. The price is said to be US$229, just $10 more than the non-Super edition but a full $50 below the GTX 1660 Ti.