PC gamers and enthusiasts might be waiting less than patiently to see what Nvidia does to replace the GeForce GTX 1060, Turing-wise. However it looks like the Green Team, or at least its partners, haven't finished churning out GTX 1060 variants yet.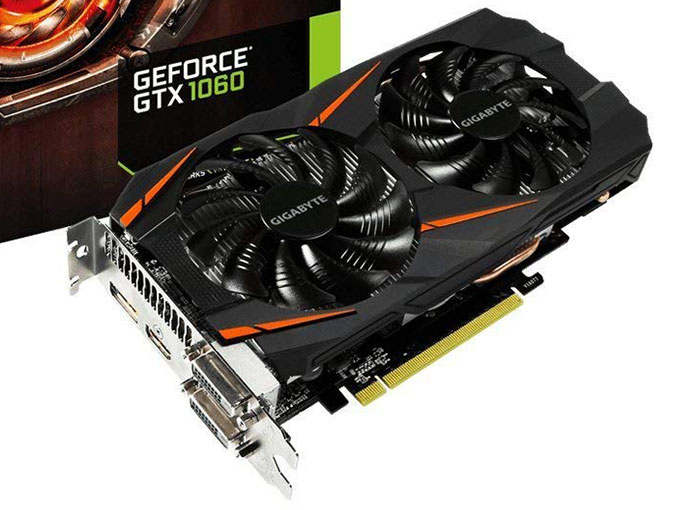 VideoCardz' sources at Gigabyte have tipped off the graphics-card centric site that a new GeForce GTX 1060 with GDDR5X memory is in the pipeline. That could make it the fifth GTX 1060 variant, though some of these only get released in China.

Comparison table via VideoCardz
At the heart of the new GTX 1060 will be a cut-down Pascal GP104, the GPU upon which the GTX 1080 is based. VideoCardz notes that GTX 1060 boards based upon this GPU have been rumoured for some time, spotted in software drivers, but no models based on this SKU have been seen in the wild so far.
This new GTX 1060 is believed, again, to be a China market exclusive, where the GTX 1060 is very popular among cyber-café owners. It is thought unlikely that we will see this SKU in the west.
It is interesting to see Nvidia partners ready a new GTX 1060 as rumours swirl of an AMD Radeon RX 590 in the pipeline. At launch the GTX 1060 and RX 480 were close competitors so it could be that the Green Team doesn't want to be left behind in this volume segment - at least in China.
If you are more interested in the Red Team's products, VideoCardz also ran a story today concerning an Asus Radeon RX 590 ROG Strix Gaming. Word came about this product from the site's "spies at Asus HQ" to corroborate the recent news of purported RX 590 benchmarks leaking via the 3DMark online database.
UPDATE: GeForce GTX 1060 with GDDR5X memory option confirmed
Please check the official Nvidia product page which will show you the outline specs as follows in the image.