The Nvidia GeForce RTX 2070 graphics cards were announced by Nvidia alongside the RTX 2080 and RTX 2080 Ti back in August. However they were rather sidelined in the presentation, despite the potential of the XX70 cards to sell in greater volumes than their more glamorous sisters and brothers. That is about to change as Nvidia has stated its intention to make its GeForce RTX 2070 Founders Edition cards available from 17th October. RTX 2070 Founders Edition cards are already overclocked with a boost clock of 1710MHz and base clock of 1410MHz.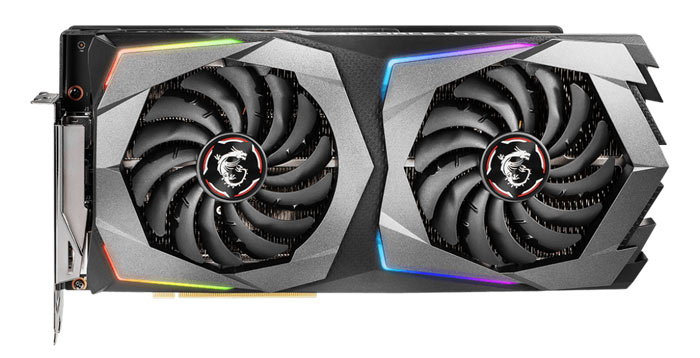 Previously we have seen seven Asus GeForce RTX 2070 graphics cards exposed in a webmaster slip-up. A few hours ago we saw the first company go official with its RTX 2070 lineup – MSI. The firm emailed HEXUS and has a news release available outlining four new SKUs with product page links too. Happily the specs are fully featured and include core clock base/boost and memory speeds.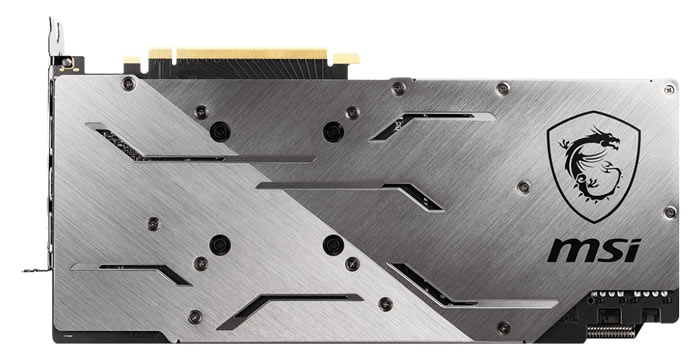 In brief, the quartet of MSI GeForce RTX 2070 designs offer "best-in-class thermal performance," with the Gaming Z and Duke models. The MSI Armour model delivers a "sturdy dual fan design with excellent performance". Last but not least, if you desire a blower design, the Aero "isolates the airflow used in cooling the graphics card" and ejects it out of the system through the back.
The MSI GeForce RTX 2070 Gaming Z (pictured front and back above) utilises the 7th gen Twin Frozr cooler with two 10cm Torx 3.0 fans, and a heatsink with advanced aero- and thermodynamic technologies. MSI has gone with a gunmetal grey & black finish accented by LEDs controlled via MSI Mystic Light. Boost/base clocks are 1830MHz / 1410MHz.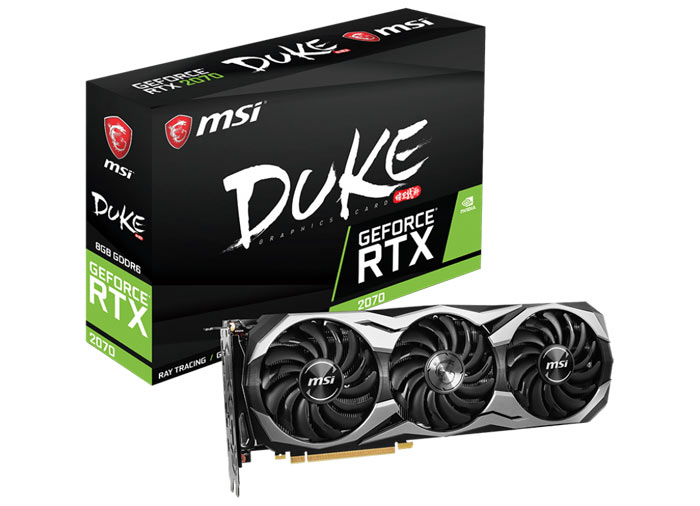 MSI's GeForce RTX 2070 Duke 8G OC is, as you can see, a triple fan design for "gamers that prioritize a massive airflow to keep their beastly card cool". The fans in use are Torx 2.0 units with double ball bearings, and the underlying cooling tech uses the same aero- and thermodynamic advancements as the Gaming cards. Boost/base clocks are 1755MHz / 1410MHz.

The MSI GeForce RTX 2070 Armour 8G OC uses a dual-fan design dubbed the Armour 2X with twin Torx 2.0 fans. The heatsink uses a nickel-plated copper base with high-efficiency heatpipes. The card can go silent when in low load situations thanks to MSI Zero Frozr tech. Lastly, the Armour card aptly boasts of an armoured backplate and completing the look are Mystic Light RGB LEDs. Boost/base clocks are 1740MHz / 1410MHz.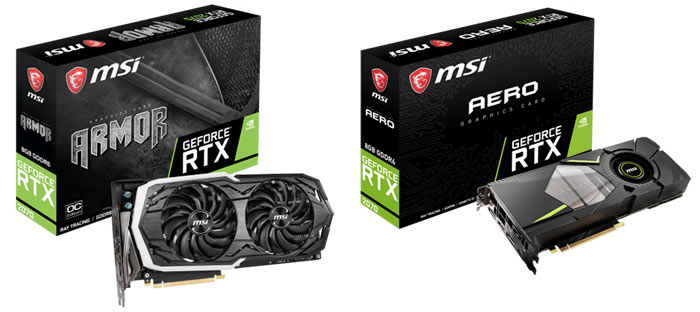 If you want a blower card for any reason then the MSI GeForce RTX 2070 Aero 8G looks like a worthwhile option, especially as the Founders Editions now use a double fan circulating design. This card features Core clocks of 1710MHz / 1515MHz, a bit better than the Nvidia FE version. However they are quoted differently in the email we received, as being 1620MHz / 1410MHz – exactly the same as 'reference spec'.
Nvidia said those who wish to buy a GeForce RTX 2070 will be able to do so starting from $499, or $599 for its FE version. MSI hasn't shared pricing, however it has said that its original designs won't be available until a month after the FE gets release – so you will have to wait until 17th Nov to purchase one of the above quartet, and likely other AIB rival designs.