Nvidia has Tweeted to confirm the availability date for the GeForce RTX 2070 graphics cards. The precise wording is "The GeForce RTX 2070 will be available on October 17th". Possibly aware of the pricing 'issue' with its higher-end RTX 2080 and RTX 2080 Ti graphics cards, it added this snippet to the Tweet: "Shop starting at $499 ($599 Founders Edition)," and provided a direct link to its own US store.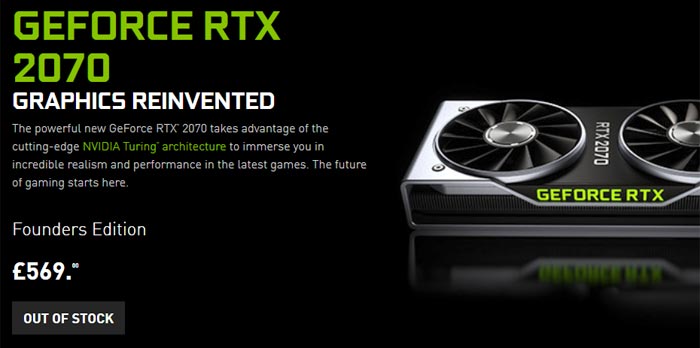 No stock at the UK store
HEXUS shared an in-depth look at the Turing architecture, followed up a couple of days later with the full reviews of the Nvidia GeForce RTX 2080 and RTX 2080 Ti a week ago today. These will give enthusiasts some indication of the performance of the upcoming RTX 2070 if we compare the known tech specs of the upcoming card with those we have tested. Nvidia hasn't shared any official gaming performance data for the RTX 2070 as yet.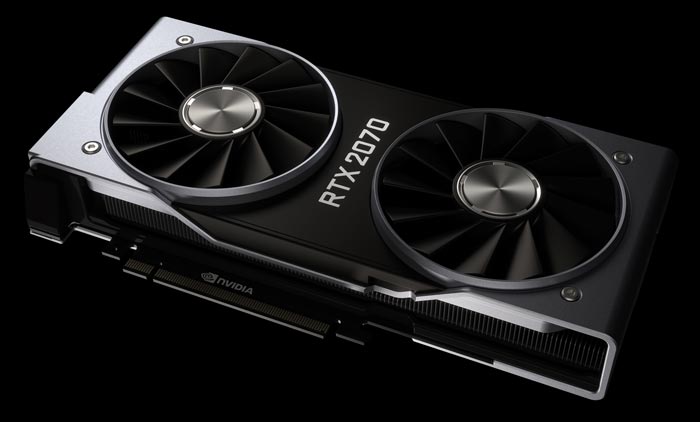 When it arrives mid-October the 2-slot twin-fan GeForce RTX 2070 FE will come packing the following key specifications:
TU106 GPU with 2304 CUDA cores
GPU base / boost: 1410MHz / 1710MHz
RTX tech: 45T RTX-OPS, 6 Giga Rays/s
8GB GDDR6 memory on 256-bit bus
Memory speed: 14Gbps for 448GB/s bandwidth
TDP: 185W, card powered by single 8-pin connector
Its nearest neighbour that we have already thoroughly tested, the GeForce RTX 2080 FE, has 2944 CUDA cores (28 per cent more cores) running at a base / boost of 1515MHz / 1800MHz (5 per cent faster boost speed), but with an identical memory configuration.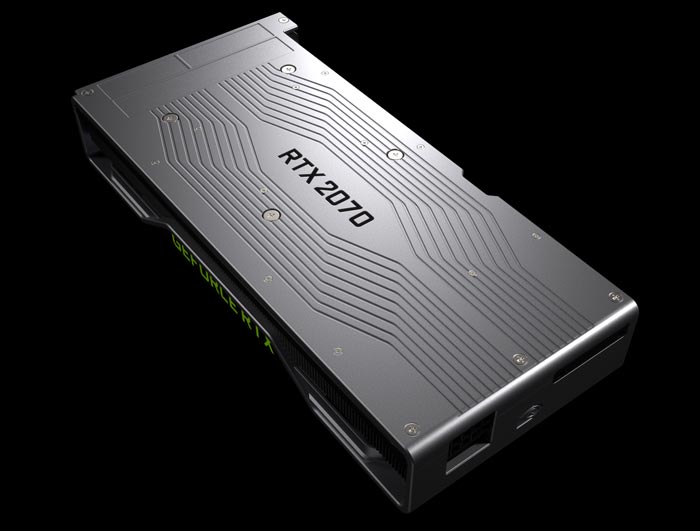 Some may be annoyed that the GeForce RTX 2070 lacks the NVLink multi-GPU connectors available on higher-end models. For further reading on the upcoming GeForce RTX 2070 cards it is worth a look at the Asus lineup of seven SKUs (ROG Strix, DUAL, Turbo series) spotted last week.