According to a report published on Wednesday evening, Nvidia's first GTX 11-series graphics cards will launch this summer. Tom's Hardware Germany's Igor Wallossek recently spoke to IT industry sources, who wished to remain anonymous, and who claimed that Nvidia would release the GTX 1180 Founder Edition in July.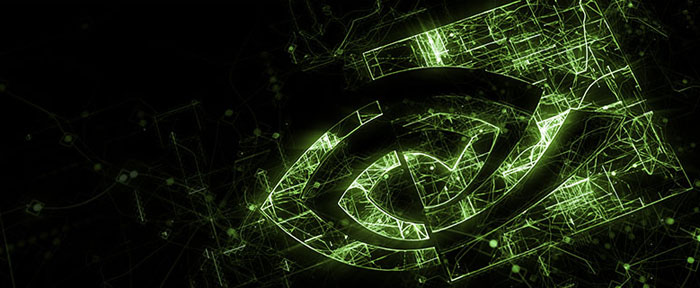 The Nvidia GTX 1080 Founders Edition was launched two years ago today. It heralded the arrival of the 16nm Pascal GPU architecture and was shortly followed up by the GTX 1070 and lower echelon cards. The GTX 1080 remained at the top of Nvidia's consumer graphics card stack until March 2017 when the GTX 1080 Ti was launched. We more than one year down the road from there but have yet to see any successor to Pascal, any GTX 11-series enthusiasts / gaming cards.
Earlier reports indicated that we could have seen the first Turing GPUs on the shelves by now, keeping in step with the approximate 12 month product cycle. However a month after the linked report we heard, via Taiwan's DigiTimes, that Nvidia has decelerated its development to prolong the existing GPU ranges' lifecycles. In practical terms, mass production of Turing GPUs would not start until June at the earliest.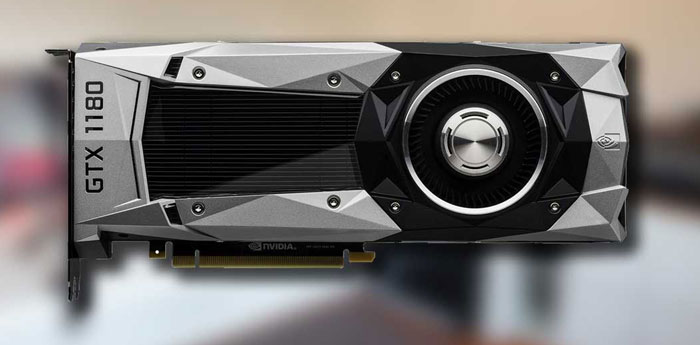 Will the GTX 1180 retain this Founders Edition styling?
Back to Tom's report and it is claimed that the first GTX 11-series Founders Edition cards will arrive in July. Looking back at Nvidia history it is likely to be the GTX 1180 and 1170 that spearhead this launch. Nvidia will be delivering the GPU and memory over to partners on or around 15th June, says the source, and these companies will be allowed to launch their hardware in August or September. Laptop versions will appear later in the year. Last but not least it is expected that Nvidia Quadro cards based on Turing could debut at Siggraph in August.
According to rumours published by WCCFTech the GTX 1180 will have 3,584 CUDA cores, a clock speed of 1.6 to 1.8GHz and 8 to 16GB of GDDR6 memory. Meanwhile, the GTX 1170 is rumoured to pack 2,688 CUDA cores, running at 1.5 to 1.8GHz, and also have 8 to 16GB of GDDR6 memory.