An encouraging benchmark run for the AMD Ryzen 7 4800HS APU has been unearthed in the 3DMark Time Spy benchmark online results browser. First of all you might be asking what is the Ryzen 7 4800HS? At the launch of the Ryzen 4000 Series mobile APUs AMD revealed details about the Ryzen 7 4800H, and this 4800HS model appears to be an optimised top-binned 35W version of that mobile APU, destined for premium gaming laptops.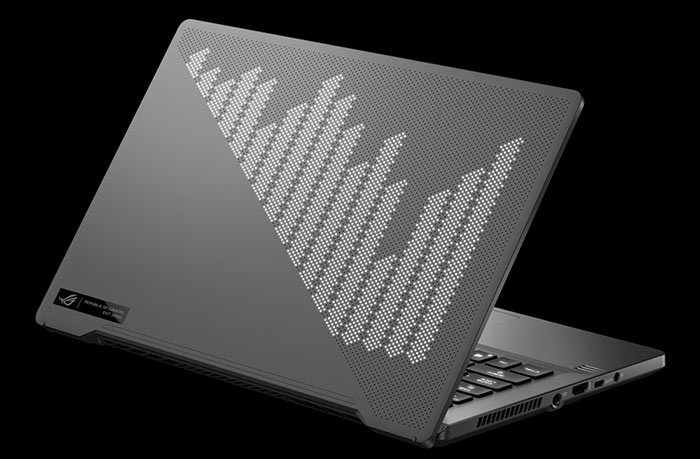 Asus will have a timed exclusive on the HS suffixed AMD Ryzen 4000 APUs
Twitter's Tum Apisak found the AMD Ryzen 7 4800HS in Time Spy benchmarks online and has listed its CPU score alongside friends and rivals as below:
Time Spy CPU Score
R7 4800HS - 8,730
R7 4800H - 8,350
R7 3700X - 10,180
R7 2700X - 8,600
R5 3600 - 7,300
R5 3600 - 7,150
i7-9700K - 8,200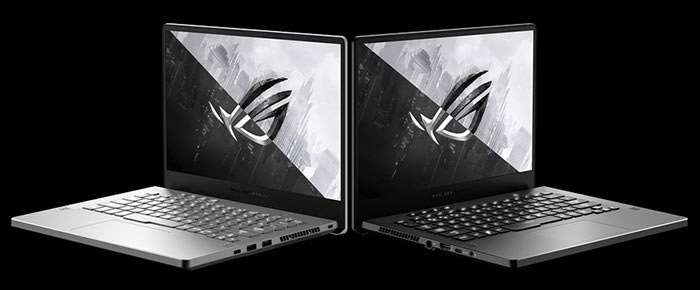 The above table is all the more remarkable when one considers the TDPs of the chips that are listed. The AMD Ryzen 7 4800HS is a 35W part, the standard 4800H a 45W part. Compared to a previous gen desktop part, the powerful 105W AMD Ryzen 7 2700X, the new 4800HS still comes ahead in this CPU score benchmark run. All the aforementioned CPUs have a 8C/16T configuration. The sole Intel entry in the comparison list above is the 8C/8T Core i7-9700K, which has a 95W TDP and a Time Spy CPU Score of 8,200.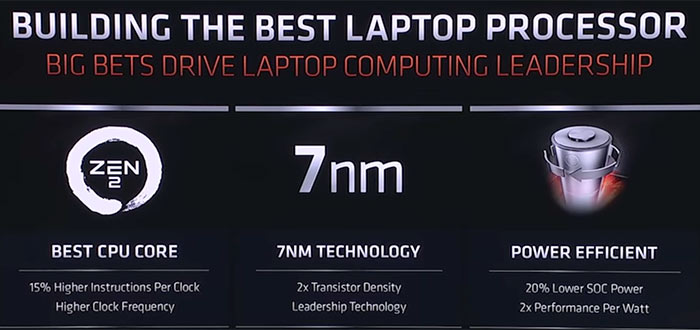 Time Spy CPU Scores that leak out like this might have a lot of variance due to other system components and so on, however, it is still a tantalising indicator that there are some exceedingly beefy AMD powered laptops on the way.
Lenovo touts AMD Ryzen 9 4900U powered laptops
On the topic of AMD 4000 series mobile APUs, Lenovo was recently spotted showing off its latest Yoga Slim 7 family of 2-in-1 laptops with choice of AMD or Intel processors. Notebook Italia recorded a video of the exhibition which claimed one of the laptops came with an AMD Ryzen 9 4900U inside.
The source has since blurred out the AMD processor info in the video(embedded above), saying it was a typo on the Lenovo specs list. It is hard to be sure if this is the case, or if AMD exerted some pressure on its partners to keep the Ryzen 9 4900XX APUs under wraps for now. Interestingly the official Yoga Slim 7 (14-inch, AMD) product page still lists the processor as an AMD Ryzen 4000 Series, with choice of "up to AMD Ryzen 9," available for users to configure.