It is still early in December but AMD has already grabbed headlines due to the rising popularity of its Ryzen PC processors. On Monday HEXUS reported upon the great strides AMD has made among technology enthusiasts, early adopters and influencers in Europe. In brief it had risen to > 60 per cent in the European CPU preference stats, showing a rapid sway in the public perception of its processors.
Steaming good news for AMD
AMD has also just passed an important milestone in the PC gaming industry. The firm's CPUs have risen above 20 per cent in the latest Steam Hardware Survey (SHS). Here is the SHS homepage and you can see from the over view that Intel's share is trending downwards, albeit in a gradual looking incline at present. Nevertheless, AMD now has 20.5 per cent of the PC Processor market by manufacturer - among Steam users.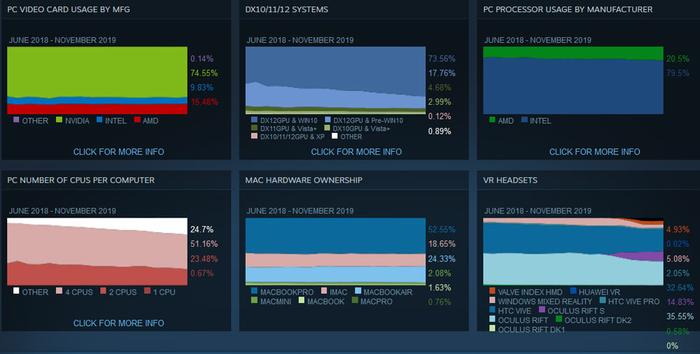 click to zoom image
AMD to get more Dell business
Late last month HEXUS reported upon the impact of the ongoing Intel processor shortage on Dell's finances. As it simply couldn't get its hands on enough Intel CPUs Dell had to ship fewer PCs and this had an obvious effect on its revenue. We postulated upon the benefits of a wider range of PC systems from Dell packing AMD's CPUs and APUs.
Earlier this week Dell CFO Tom Sweet told Yahoo Finance that Dell had started to look closer at AMD CPU options. "We are evaluating AMD chips," said Sweet and reminded the interviewer that Dell already offers some PC options using AMD CPUs.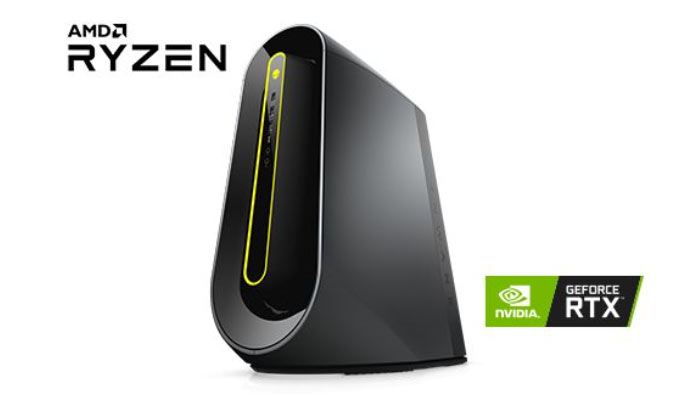 While it may be able to fill orders to gets its shipments back up to speed thanks to putting business AMD's way, it might become too late to make hay while the sun is shining. Goldman Sachs analyst Franklin Jarman warned that the tailwinds propelling PC sales in the most recent months might become headwinds due to rising component costs and the Windows 10 refresh cycle.
Sources: Steam, and Yahoo Finance, via NoteBookCheck.