PC enthusiasts might have been somewhat disappointed when the highly anticipated AMD Ryzen 9 3950X, a 16C/32T Zen 2-based processor, was delayed - with its launch date shifted to November. Thankfully, while we wait, there have already been a number of clear performance indications shared via official and unofficial channels. Earlier today more of the latter indications emerged, thanks to prolific Twitter-resident chip detective Tum Apisak.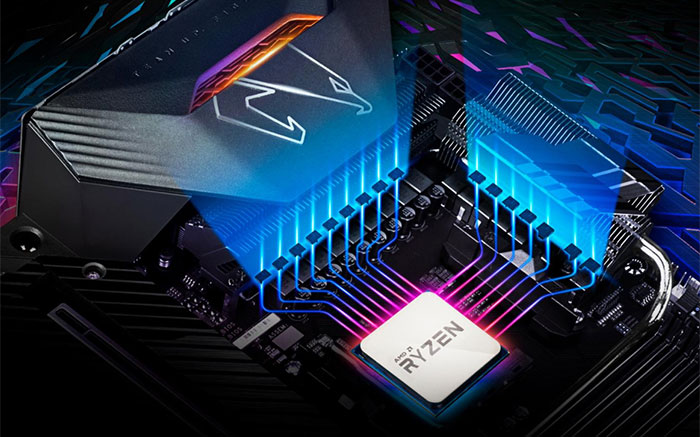 Mr Apisak has shared a couple of Geekbench 5 results featuring the powerful many-core chip; one installed on a Gigabyte Aorus Pro WIFI-CF (B450 chipset) motherboard alongside 16GB of RAM, and another on an Asus Prime X570-P (X570 chipset, of course) motherboard with 64GB of RAM installed. For your convenience I have created a side-by-side comparison page, and condensed the screenshot into an image below.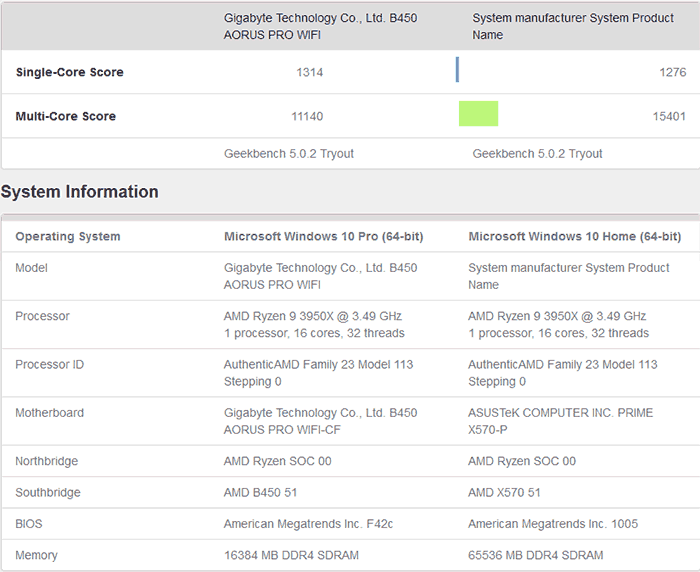 You can see quite a disparity between the above, but with a pre-release CPU, different AMD chipsets, BIOS differences, and other performance hardware differences, there could be a number of factors at play. The single core scores are most similar, a small distance from 1,300. That is around the same performance as a neighbour, the 12C/24T Ryzen 9 3900X, as you might expect. Furthermore, it rubs shoulders with many modern Intel 8th and 9th gen processors in single core performance terms.
Moving onto multi-core performance, the new 16C/32T part's best Geekbench 5 showing at 15,401, is understandably quite a reach beyond any I could find for its 12C/24T brother (seemed to vary quite widely but average approx 12,000).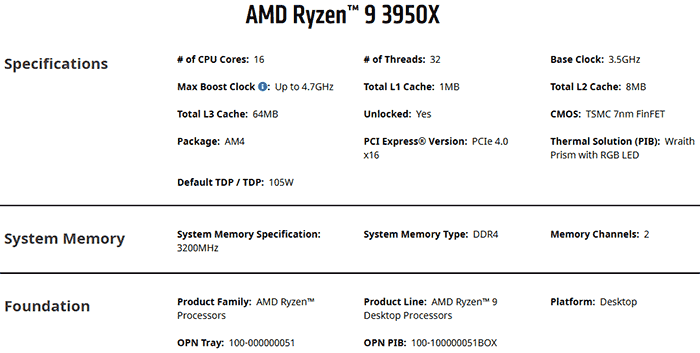 If you are very interested in the AMD Ryzen 9 3950X, please check back at the Gigabyte Aorus overclocking manual 'leak' which provided some very clear indications about the capabilities of this delayed processor. In that article you will find info about pushing the 3950X to its best stable performance and some Cinebench R15 benchmarks and comparisons.