AMD's highly anticipated Ryzen 9 3950X, a 16C/32T processor, was due to arrive this month. However, the company has announced that the 3950X will be delayed as it focuses on meeting demand for its existing 3rd gen Ryzen lineup. Softening the impact of this disappointment somewhat AMD said that it would launch the 3rd gen Ryzen Threadripper processors in November, alongside the 3950X.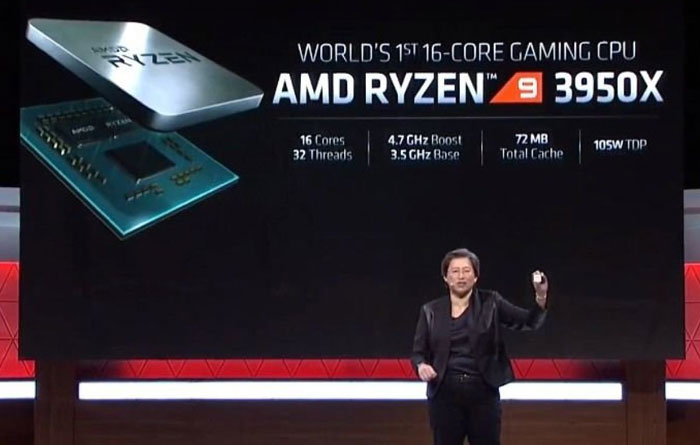 Since July HEXUS has reviewed four SKUs from the new AMD Ryzen 3000 family of processors; the AMD Ryzen 9 3900X and Ryzen 7 3700X, the Ryzen 5 3600X, and the Ryzen 7 3800X. If you are interested in shopping at the high end of the range, trying to grab the 12C/24T Ryzen 9 3900X, you might notice it isn't so easy to find stocks at retailers. We don't know whether that is because of AMD's manufacturing partner being unable to yield enough 7nm chips of high enough quality – or that the company is setting aside its best dies for Epyc Rome parts – or a bit of both of these things... However, the shortages help us to understand that AMD's launching of a similarly scarce chip could backfire, and it seems to be waiting until it has built up some inventory to meet expected demand.

Chitter-chatter about TSMC's new longer lead times resulting in AMD Ryzen and Ryzen Threadripper delays is not likely to be true. AMD's Zen 2 core processor orders would have been queued up months ago.
Tech site AnandTech got a statement from AMD late Friday about the above:
"We are focusing on meeting the strong demand for our 3rd generation AMD Ryzen processors in the market and now plan to launch both the AMD Ryzen 9 3950X and initial members of the 3rd Gen AMD Ryzen Threadripper processor family in volume this November. We are confident that when enthusiasts get their hands on the world's first 16-core mainstream desktop processor and our next-generation of high-end desktop processors, the wait will be well worth it."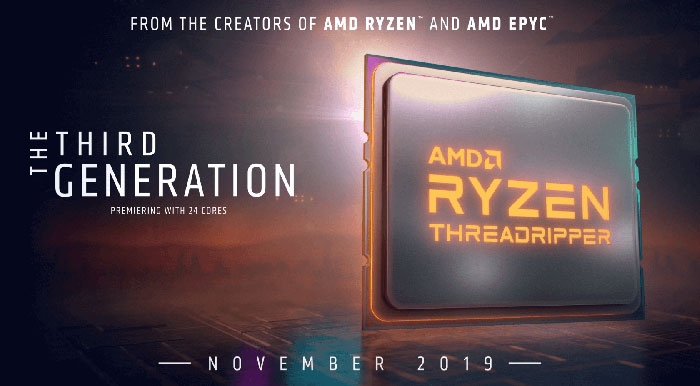 Moving onto the good news nugget from the AMD statement – the third generation AMD Ryzen Threadripper processors are coming in November. The range will start with parts boasting 24 cores, but we know little more about the expected lineup at this time.