MSI has launched a new VR PC accessory. The MSI VR Boost Kit comprises a 5.25-inch drive bay device with HDMI and USB connectors, providing quick and easy front access to these ports.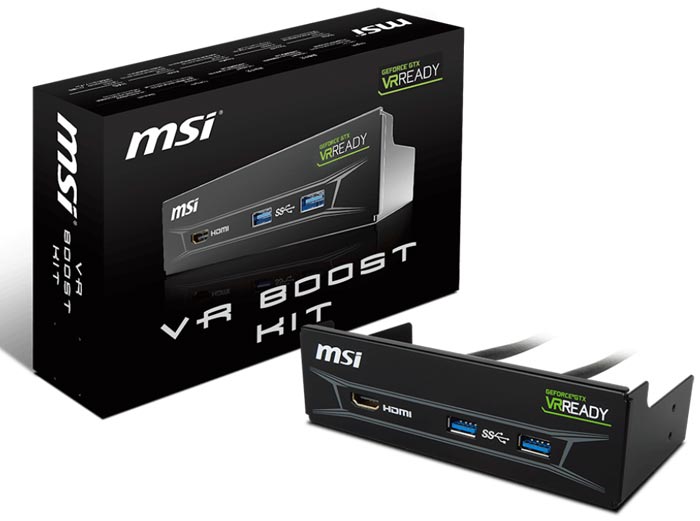 Connecting cables from the back of your PC for VR Headset use "can be a bit of a hassle," reckons MSI. Thus it has designed the Boost Kit to provide easy front access to ports commonly used by VR headsets. "Most VR headsets require at least one USB and one HDMI connector to work," asserts MSI, so it equipped 1x HDMI 1.4 and 2x USB 3.0 connectors to its VR Boost Kit drive-bay device.

Highlights of the VR Boost Kit, according to MSI, include:
Highly efficient connection: HDMI and USB 3.0 ensure an optimized VR experience
Built for VR Ready Graphics card: Easy access for your VR experience
Premium quality panel crafted from metal with matte black coating
Silver panel sticker included to match look on lighter case builds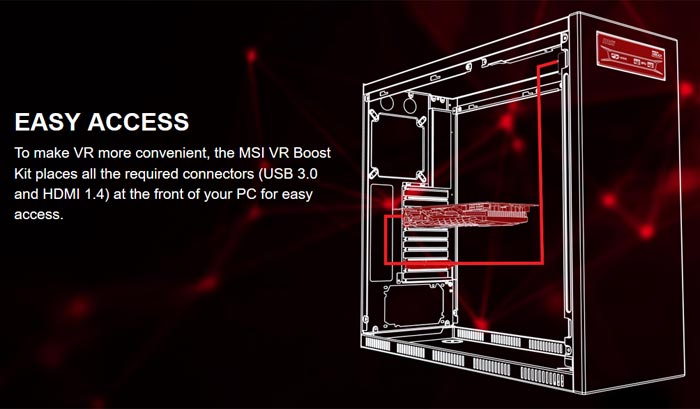 If you are using a chassis with a spare 5.25-inch front panel bay and are interested in this VR Boost Kit the following specifications might be worth checking, to ensure compatibility; the internal wire length is 100cm for HDMI and 42cm for USB 3.0, (so your motherboard needs to offer USB 3.0 support), the precise dimensions of the bay module are 149 x 43 x 75mm. The device weighs 318g. A "stylish expansion slot bracket" is provided so the HDMI cable to be neatly guided from the back of the graphics card through the PC.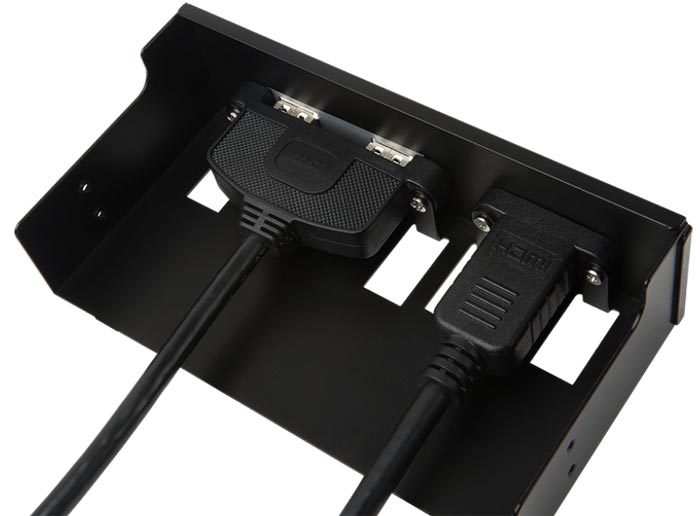 MSI recommends the use of its Gaming App with the VR Boost Kit. The app lets you quickly switch between OC, Gaming and Silent performance modes and the latest version includes a 'One-click to VR' button. Additionally the software features EyeRest, to improve image quality, and Dragon Eye, which allows you to watch a YouTube movie or stream while playing a game. MSI didn't provide any availability or pricing information for the VR Boost Kit.