Corsair has launched the Carbide Series 88R microATX mid-tower case. Corsair says that it developed this chassis to bring the Carbide Series 100R and 200R design ethos to the microATX market. The chassis features room for full sized graphics cards and power supplies and plenty of cooling options to keep a powerful system running smoothly – within the constraints of a compact design. It will be made available in the US for under $50, and in the UK foir under £40.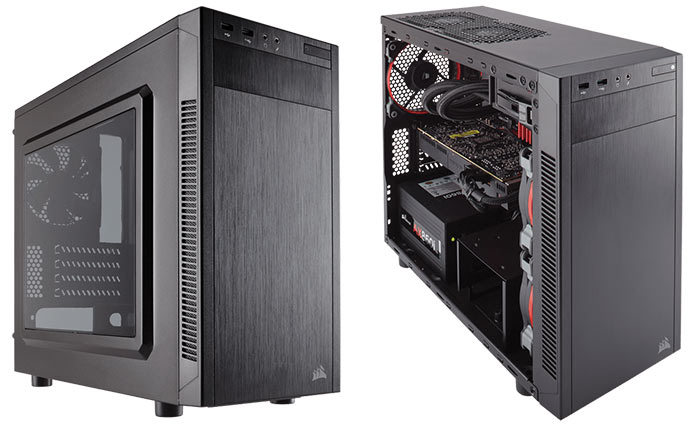 Starting by examining its cooling credentials, the Corsair Carbide Series 88R offers front support for 240mm radiators (for liquid cooling upgrade options) and the possibility for the installation of up to five 120mm fans (one fan included). There is direct airflow available to the top GPU, helping the overall cooling efficiency of the system. The internal layout is minimal, also helping airflow, keeping unnecessaries out of the way.

When building your system into the steel constructed Carbide 88R you will appreciate the thumb screw removable side panels, easy access to the underneath of the motherboard, intelligently placed cable routing channels and holes, plus the easy mounting of (x2) 2.5-inch and (x2) 3.5-inch drives and extra fans. There are four expansion slots and you aren't restricted to microATX motherboards, the smaller mini-ITX boards also fit.
Maximum compatibility for key components are; a GPU length of 383mm, a cooler height of 150mm and a max PSU length of 160mm. The chassis as a whole measures 440mm x 198mm x 378mm and weighs 3.65Kg.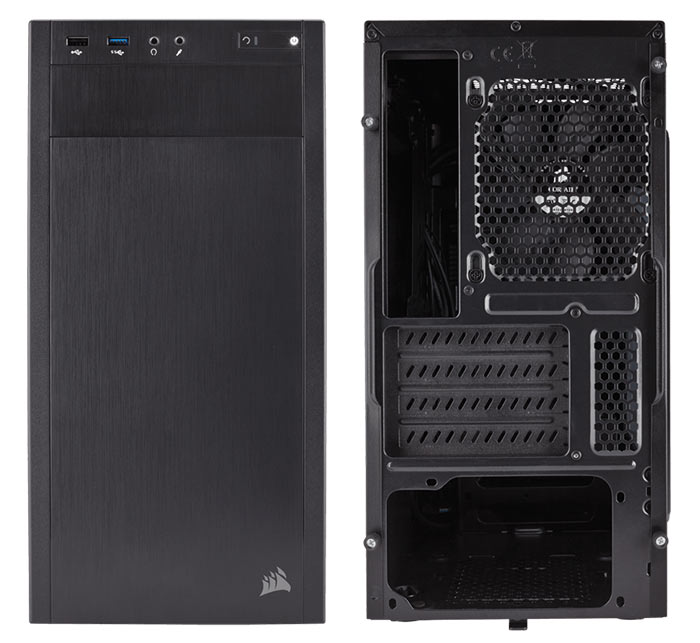 Looking at the chassis from the front you see a clean, appealing façade with (x1) USB 3.0, (x1) USB 2.0, (x1) headphone port, (x1) microphone port, a reset switch and a power switch. Beneath this I/O section Corsair have provided a removable panel where you can fit a 5.25-inch device of your choice.
Corsair has priced the Carbide Series 88R microATX mid-tower case at $49.99 in the US. In the UK, SCAN has it available to pre-order at £37.99 with an expected shipping date is 19th November.