Today Cooler Master has officially launched the Silencio 452 chassis in the UK/Europe. This new mid-tower chassis is said to deliver great performance while allowing minimal noise and vibration to escape its confines. It slots in the middle of the available Silent range from Cooler Master and we are advised it will have an MSRP of £64.99 inc VAT when released to retail.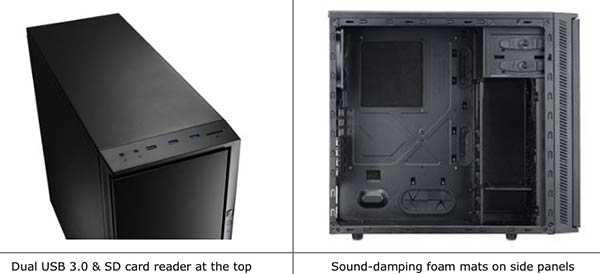 As with other members of the Silencio line this chassis utilises silencing foam padding to help minimise the escape of noise from the closed system. Furthermore a rigid steel chassis supported by "vibration inhibiting rubber feet," keeps noise and vibration transmission to a minimum. The case is supplied with two silent cooling fans.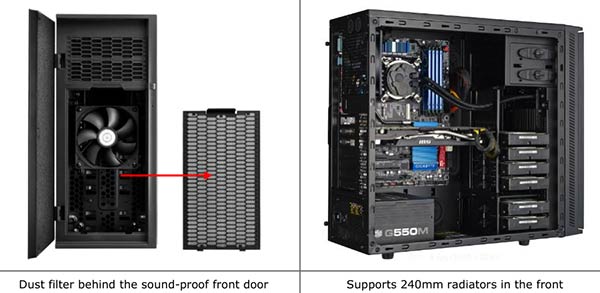 Looking at what you can install in this chassis; it supports both ATX and microATX motherboards. You also can fit in up to six 3.5-inch drives, up to two 2.5-inch drives and up to two 5.25-inch drives. Seven expansion cards up to 386mm long are supported and your CPU cooler can be up to 158mm tall. On the subject of cooling it is possible to fit up to two 120/140mm fans in the front and a rear 120mm fan. (the free pair of 120mm fans are already fitted front and rear). The front fan areas can be used to mount up to a 240mm radiator should you wish to do so. The Silencio 452 has removable dust filters over all the fan vents. This chassis measures 190 x 449 x 497 mm and weighs in at 6.14Kg.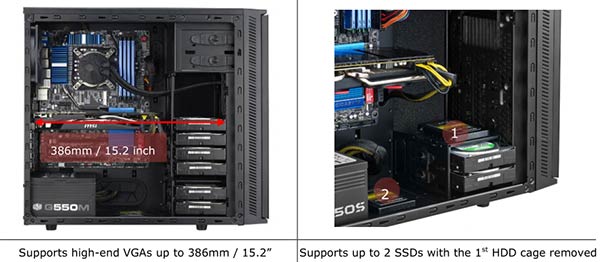 On the upper edge of the chassis Cooler Master has chosen to add convenient audio in/out, 2 x USB 3.0 ports, 1 x USB 2.0 port and a Class 10 speed SD card reader. This positioning helps maintain the minimalistic look of the case front.
The Cooler Master Silencio 452 will be purchasable in the UK from "late January" with an MSRP of £64.99 inc VAT.