Taiwanese chassis manufacturer In Win has shown to us a new chassis it is working on which will bring built-in motion control to its diminutive ULTRATOP Intel NUC chassis. The front panel of its small NUC chassis is dominated by the familiar Microsoft Kinect sensor lenses which will offer the depth sensing, skeletal tracking, four-element microphone array and plain old camera functionality of the Microsoft Kinect.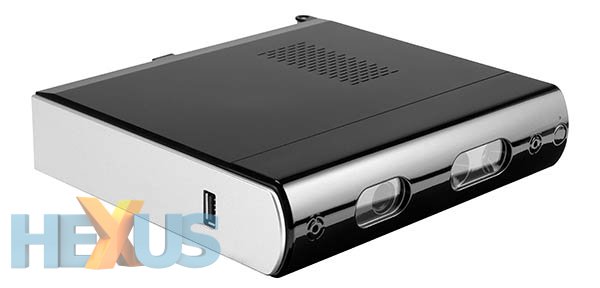 On In Win's ULTRATOP K3 product page you can read in the specification that this model will support a 2D or 3D camera. The Kinect equipped version, which we shall refer to as the ULTRATOP K3 3D, shares the same basic specifications as the non-3D version but with the big difference of the Microsoft Kinect sensor integration. You can see a video detailing the 2D version of In Win's NUC chassis embedded below.
Currently In Win's ULTRATOP products are aimed at businesses who use the 2D camera integrated version for a variety of applications such as in stores and kiosks. In the future the new Kinect powered version could make in-store advertising and displays, for instance, much more compelling for customers. We have also been told that In Win is thinking of making the Kinect equipped ULTRATOP K3 3D available to consumers. If you are interested in a living room PC and would like to use motion control to navigate through your movie streaming and multimedia content perhaps this ULTRATOP K3 3D is just the ticket.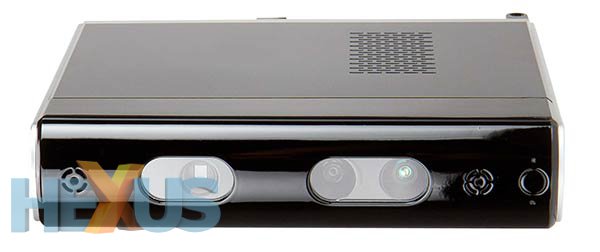 From the product component explosion diagram animation in the video embedded above it looks like the front camera unit may be detachable, interchangeable and upgradeable so it's possible a next generation Kinect 2 sensor could come to this NUC chassis. Also the Kinect could possibly be detached for the best possible sensor placement, though this has not been confirmed.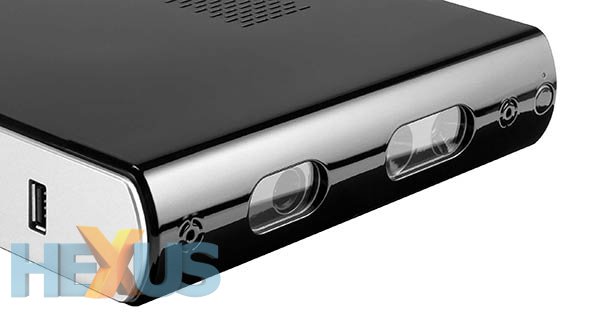 Do readers think In Win is onto a winner?
Apple completes purchase of PrimeSense
In related news the rumoured then confirmed Apple purchase of pioneer Kinect developer PrimeSense has completed. The deal is said to have been sealed for $360 million. A spokesman for the fruity Cupertino company said "Apple buys smaller technology companies from time to time, and we generally do not discuss our purpose or plans". Since the launch of the original Kinect PrimeSense has produced new sensors that are both refined and drastically reduced in size.