In Win has revealed a new chassis which it says represents "extreme simplicity" in design, utilising one-piece construction of 4mm hairline textured aluminium alloy with tinted tempered glass side panels. The In Win 904 premium mid-tower chassis complements its handsome looks with good support for PC hardware such as full sized ATX motherboards and high end graphics cards up to 360mm in length.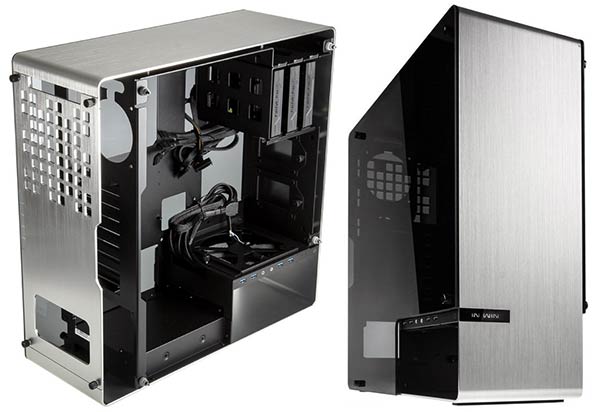 The new 904 chassis is a welcome addition to In Win's range in that it was designed to be different but not outlandishly so. We have seen some very eye catching designs from In Win in the past but it was often the case of the design looking like it was different for the sake of being different. Also the previous very bold designs like the Tou and the D-Frame (HEXUS's review is here), would really dominate the room in which they were contained. The 904 is, as In Win says, simpler and more elegant from all angles.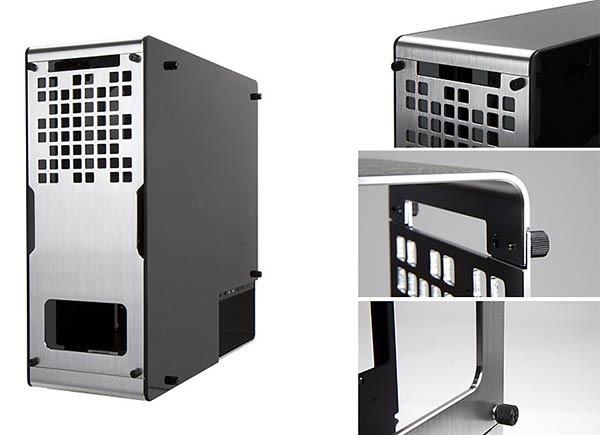 In Win 904 Specifications:
Case Size: Mid Tower Chassis
Material: 4mm aluminium, tempered Glass sides
External Drive Bay: 5.25" x 1
Internal Drive Bay: 3.5" / 2.5" SATA HDD EZ-Swap Module x 3, 2.5" x 2
M/B Form Factor: ATX / Micro-ATX
Power Supply: ATX 12V, PSII and EPS Up to 180mm
I/O Port: USB3.0 x 4, HD Audio
Expansion Slot: PCI-E / PCI / AGP Slot x 8
Supports: High-end Graphic Card Up to 360mm
Thermal Solution: Supports 90mm Rear Fan x 1, 140mm Bottom Fan x 1, 120/140mm Liquid Cooling Radiator, CPU heatsink up to 145mm
Product Dimensions (H x W x D) : 490 x 192 x 490mm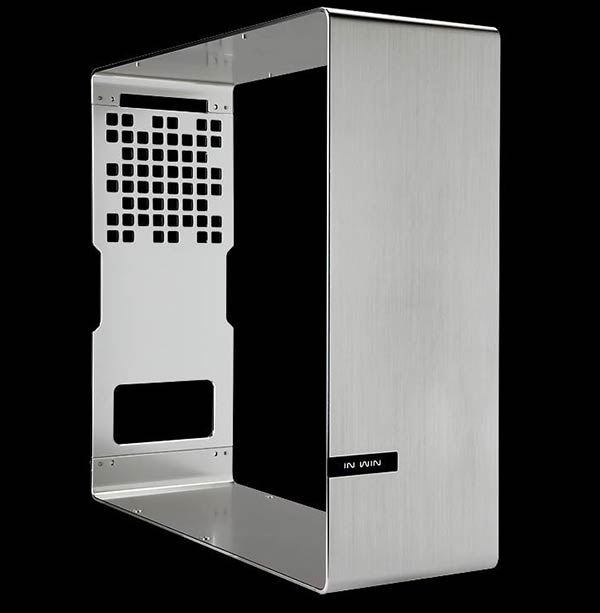 Showing off the single piece of alumiumium construction
In addition to the above mentioned specs In Win describes some more nice touches to the design of the 904 including; a "unique hidden 5.25-inch ODD design". The ODD tray, if you decide to fit such a drive, ejects to the lower left of the machine, beneath the easy-reach I/O ports. In Win has also included an easy to service magnetic fan filter, shockproof feet and a simple symmetrical back panel to help minimise the back cabling eyesore.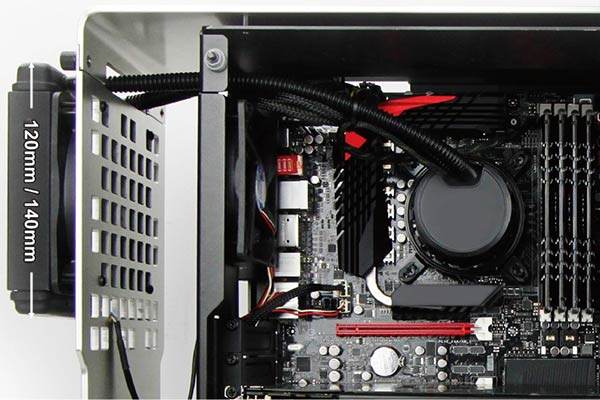 The In Win 904 is priced at €179.90 / $243 with shipments expected to begin early in December.