In Win has officially launched the 'Tou' chassis, which we first saw at Computex a couple of months ago. The Taiwanese PC parts and accessories company is well known for its left-field designs and sure enough this one garnered a Marmite response from readers when we featured it in a HEXUS video, displayed and demonstrated at In Win's Computex booth by Nelly Hsieh.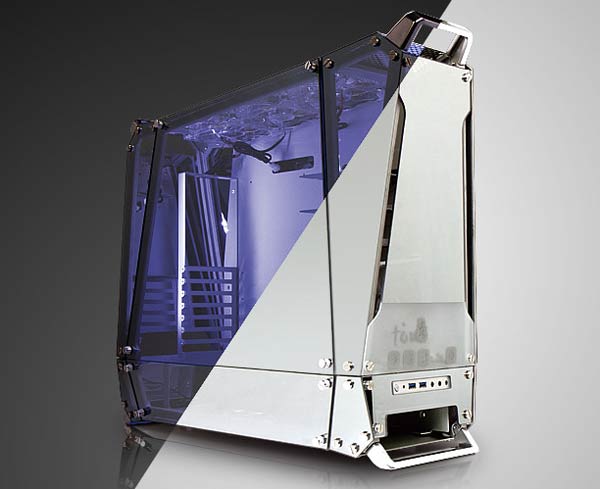 Mirror-like to transparent at the press of a button

The Tou chassis is a full tower constructed from 3mm tempered glass and a 2-4mm thick aluminium frame. In Mandarin Chinese the word Tou refers to the quality of transparency. A special property of the Tou case is that while powered off and unlit it isn't transparent but mirror-like, however when your turn it on and your PC build incorporates lights and LEDs you can see the internals all lit up in a visually striking feast for the eyes.
In Win has obviously put a lot of thought into the appearance of this chassis and this is demonstrated further by the attention to detail in the case designs which are etched on the surface via 'Sand Casting'. You can see this finish on the glass in the close-up shot of the front panel below. Functionally the front panel also lets you push-button cycle through fan speeds and lighting levels and offers the usual USB and audio ports.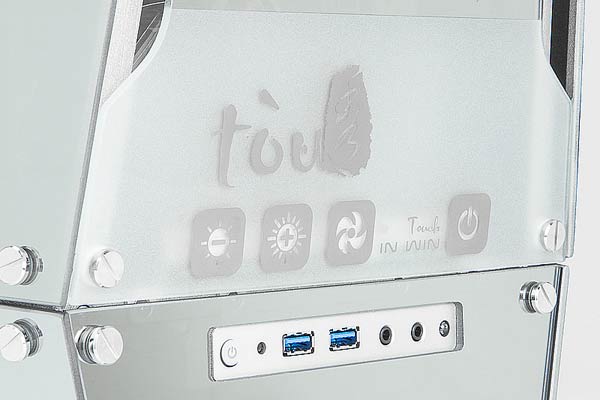 That's enough about the looks, let's have a look at the spec list for this chassis:
Metal Structure: 2-4mm Aluminium
Case Panels: 3mm Tempered Glass
External Drive Bay: 5.25 " x 1
Internal Drive Bay: 2.5" x2 and 3.5" x 3
M/B Form Factor: ATX and smaller
Power Supply: ATX 12V, PSII Size (Up to 220mm)
I/O Port: USB 3.0 x 2, HD Audio
I/O Expansion Slot: PCI-E/PCI/AGP Slot x 7
Graphic Card Size: Up to 380mm
Thermal Solution: 120mm Top Fan x 3 and 120mm Front Fan x 1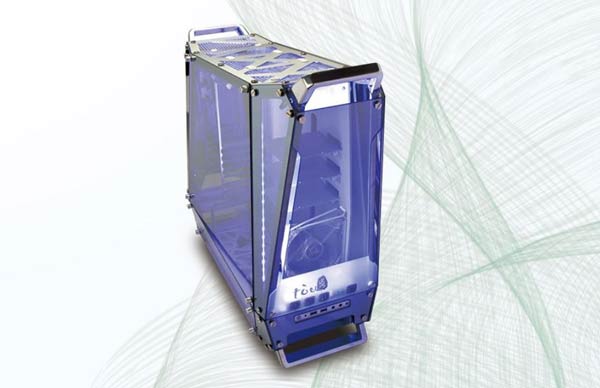 We are informed that the Tou can accommodate seven PCI cards, four 120mm fans and there is also room for a 360mm radiator. You have a lot of choice for motherboards - as the In Win Tou can accommodate ATX, mATX and mITX sizes. Though now officially launched, In Win unfortunately neglected to supply details of the chassis recommended retail price or date of availability. However at Computex in June HEXUS was told the price would be in the region of US$799.